Date added: 11 August 2008
Wacko Jacko given the chop!
Swindon's martial arts guru Matt Fiddes to sue Tito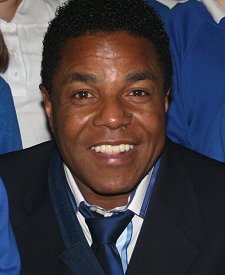 Swindon's Matt Fiddes is set to sue music's most famous family, after Tito Jackson failed to repay the martial arts expert a £12,051 loan.
When the Jackson family planned a house-hunting trip to North Devon in May of this year, to coincide with the filming of a Channel Four documentary about a possible Jackson Reunion Tour - Tito called on his then long-term friend Matt Fiddes to help with security during the trip.
So you can imagine his shock when, just seven days before the trip, Matt was then approached to help finance the trip - loaning Tito £20,000 on the agreement that he would return the money by repayment of two equal amounts on set dates.
But the singer, who has so far only repayed £8,500, became uncontactable on return to the US - leaving Matt no choice but to take legal action.
He has now commissioned a law firm in Northern England to place a Third Party Debt Order.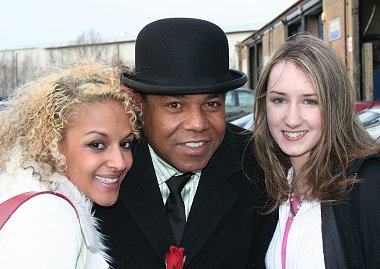 Tito on his first of two visits to Swindon
"As much as I don't want to go down this road, (Tito) has left me no choice. Even in the last week he was in Devon he was desperately trying to avoid my staff and I, which just adds to the insult.
"I haven't filed the lawsuit proceedings for the money, it is more about the respect and principle of the matter.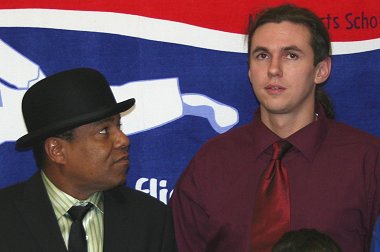 the friendship looks to be over
after a dispute over money

"This may end our relationship with the family, but I have to admit, I believe that time has come for this to happen. But as always, I will never speak about the family's personal lives, as unlike Tito I am a man of my word."
Tito was even due to be godfather to two of Matt's children last May, but needless to say it looks as if the relationship will be severed as a result of the case.
Holy Rood Turned Hollywood
South African star & wife to Michael Jackson's former bodyguard performs at Swindon school - SEE PICTURES + WATCH VIDEO

Beat It!
It's Fiddes, Fedoras & Foxx's in Swindon to promote Jackson tribute - SEE PICTURES

22 May 2013