Date added: 15 August 2008
Madonna in Swindon!
The story of the queen of pop and the Old Town paella dish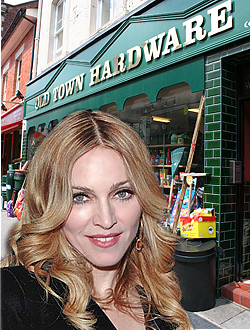 Madonna popped into Swindon
Madonna reaches the big 5-0 this weekend, and if rumours are true she'll be celebrating with a rather biggish bash at her Wiltshire mansion near Salisbury.
And let's hope the queen of pop has got the caters in for the occasion - because in a recent trip to Swindon, staff at Old Town Hardware got the distinct impression Madonna wasn't a regular in the kitchen department.
"What is that?" the question the Material Girl posed to the chap behind the counter in the Wood Street shop, while pointing at a paella dish during a surprise visit between Christmas and New Year.
"A paella dish, madam," the polite, if obvious, response, before Madonna and her two bodyguards nonchalantly continued browsing the kitchenware section, one of them flipping up the lid on a Brabantia pedal bin, before leaving.
Not that they bought anything, much to the disappointment of store owner Dan Stubbins.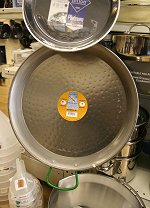 "She just popped in and had a look around. She asked one question, then they left," he told us. "I believe she crossed over and headed towards Deacon's (the jewellers) after us."
Quite what interested her there we aren't sure, but we do reckon it'll be 'borderline' if she returns again.
Reports persist that her and her husband Guy Ritchie are thinking of selling their Wiltshire home and moving back to the States.
Madonna kicks off her UK Sticky and Sweet Tour on 23 August.
Material Goal!
Beating Villa tonight would be better than sex with Madonna, says Di Canio!...

30 October 2012

Two Big Fat Mentions!
Primetime Swindon: first the BRITS then My Big Fat Gypsy Wedding...

16 February 2011

Hello Jenson?
Is the F1 champ heading for Swindon? (well, there's no speed cameras) ...

21 November 2009

Old Town
Our guide to the oldest part of Swindon...