Date added: 02 July 2008
Flash back
Could we be having a repeat of last year's floods?
It's almost a year to the day since the infamous flash floods of July 2007, and our photographers have already been caught up in some nasty floods.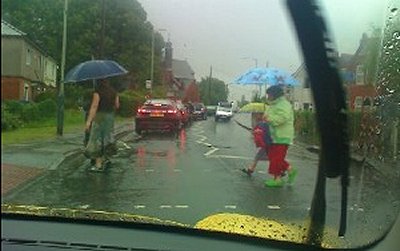 Beechcroft Road at 3.20pm today
Beechcroft Road between the Kingsdown Arms and Moonrakers roundabout is severely flooded, as is the Kingsdown Crematorium.
Heavy showers are expected for the rest of the day, so we recommend drivers take alternative routes.
Keep checking back for updates...