Date added: 07 July 2008
Baking up a treat!
6-year-old raises more than £350 for MS charity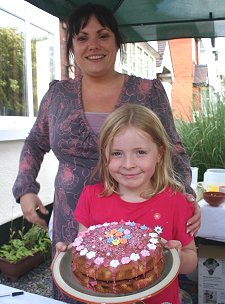 Molly Strong with mum Abbie
When Molly Strong's mum was diagnosed with Multiple Sclerosis last year, the 6-year-old was
determined to do something to help.
And with the MS society in Swindon desperate to fund their new home in Cheney Manor, Molly decided it was the perfect time to start.
She held a cake sale in her front garden this Saturday which raised a massive £350 - and the money is still rolling in.
It was the icing on the cake for mum Abbie, who is really proud of Molly's efforts.

"We had to do two days of baking, but friends and family also donated cakes for the sale," Abbie told us.
"Molly wanted to do something manual to signify the difficulties people with MS can face, so baking cakes was a great idea.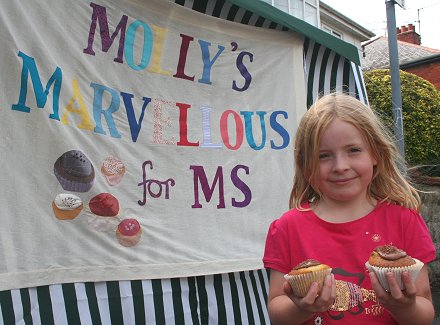 "Her aim was to raise £100 so that she could buy a square foot of the new centre in Cheney Manor, but now she can afford three!"
If you would like to know more about the MS Society in Swindon, simply click on the link below.