Date added: 16 July 2008
Miss England 2008
Becky's got her eye on the prize - help her achieve it!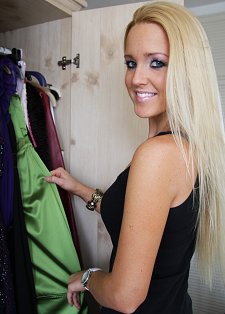 Getting ready for the big day:
Becky Cole heading
for
the
23-year-old Becky Cole was over the moon when she was crowned Miss Swindon in March.
But the Swindon beauty has taken the next step - making it to the finals of Miss England 2008.
After a tough semi-final weekend at Champneys Springs in Leicester on 16 June - including a bikini round and a harrowing set on interviews with the celebrity judge panel - Becky now joins 49 other beauties from across the country to compete for the title of Miss England 2008.
And that one lucky lady will then go on to represent England in the Miss World competition, held in the Ukraine on October 4.
Twenty of the girls will be fast-tracked to the grand final after the results of a public vote - and Becky needs as much support to make sure she secures a place.
To help Becky achieve a top spot, simply text "
MISS SWINDON
" to
81118
.
Mel Turner-Wright