Date added: 30 July 2008
Sandalwood Court shame
Mental health care home criticised after mother's suicide
It's been less than a week since mental health provision in Swindon
was heavily criticised in a key national report, but now the Avon and
Wiltshire NHS Trust has been discredited once again.
A coroner's hearing yesterday heard that 'neglect' by staff at Sandalwood Court care home in Stratton St Margaret had contributed to the suicide of a patient.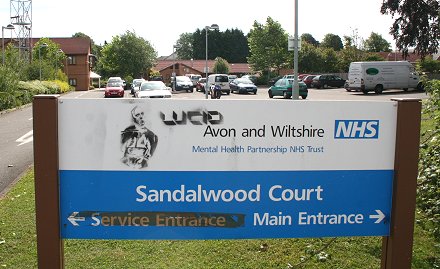 the entrance to Sandalwood Court in Stratton St Margaret
Sarah Walsh, a young mum who had been suffering from post-natal depression following the births of her two children, entered the home as a voluntary patient in February 2007.
But despite Sarah's mother highlighting growing concerns over her daughter's mental state - even telling staff her daughter had wanted to buy a knife to kill herself -Sarah
was left to go in to town alone.
Sarah then bought a knife, booked in to a hotel, and tragically stabbed herself in the heart.
In a statement issued yesterday, the AWP said: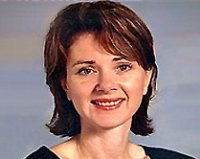 inquest hears of neglect that
led to Sarah Walsh's suicide
"The Coroner has recorded a verdict of neglect which contributed to Sarah's death.
"In view of this we will again be reviewing the evidence and all aspects of this case to see if any further lessons can be learned.
"Regrettably aspects of the care we provided to Sarah fell below the standards we as a Trust expect from our staff.
"We have apologised to the family and will continue to keep them informed of changes made as a result of learning arising from Sarah's unexpected death."
Poor state of mental health
The inquest follows last week's official report by the Healthcare Commission which rated the Avon and Wiltshire Mental Health Partnership (AWP) as one of the worst in the country.
Kathleen Aitken, manager of mental health charity Swindon Mind, said:
"The quality of care was not up to standard and therefore these sorts of things have happened.
"The problem has been that over the past couple of years, there has been a lot of restructuring in the management of the Trust locally.
"The result is that there have been some posts which have not been filled.
"In a sense, locally there hasn't really been anyone driving and monitoring the quality of care, which inevitably puts a lot of pressure on staff."