Date added: 06 June 2008
Swindon climber sets his sights on the top
We catch-up with Chris Ince as he prepares for the British Nationals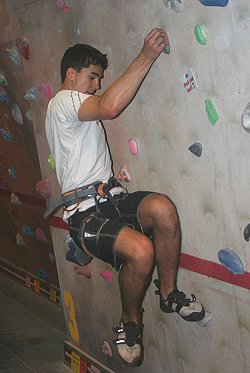 Chris Ince prepares for the
British Nationals
Climbing to the top of any sport is difficult enough - but for Chris Ince it's even more difficult than that.
This 16-year-old lad from Swindon is aiming even higher than most – to be the top indoor climber in the UK.
We caught up with him today in training at the Link Centre as he prepares for an assault on the British Nationals at the end of this month.
"I been training really hard for Edinburgh at the end of this month," commented Chris.
"If I win one of the six places on offer in the British Nationals, it means I get to represent England - which has always been my dream."

Having learnt the ropes here in Swindon over the last two years, Chris is certainly not hanging around in his pursuit of a top title – perhaps even the dream of a gold at the Olympic games in 2012.



But to achieve his goals Chris is going to need a helping hand as he attempts to compete at an even higher level.
"The support from my paresnt has been fantastic, but now I need the help from a sponsor to help me pay the expenses that go with trying to move up to the next level," Chris told us.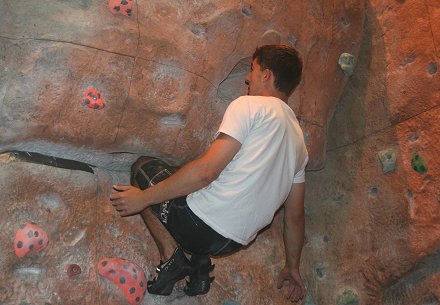 Swindon climber looks for sponsorship
With the British Nationals taking place at the end of June, Swindon may well be welcoming back their very own king of the mountains.