Date added: 13 June 2008
Inspiring individuals
Students exhibit their work at Swindon College Final Art Show
An array of talent is once again on show at Swindon College this week.
Final year students in a number of key courses are now proudly exhibiting their work, which ranges from archaeological illustration to fine art and new media.
Over seventy graduates are promoting their skills at this annual event.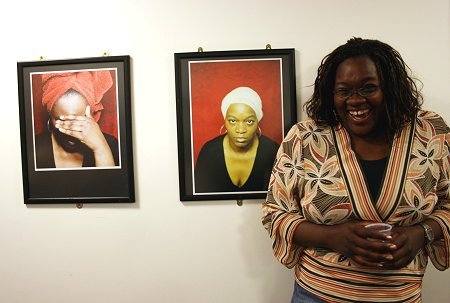 part of the Swindon College Final Year Art Show 2008
The show lasts until 19 June.
The public opening times are Monday-Thursday 10am-8pm, Friday 10am-4pm. The exhibition will be open Saturday 14th June 10am-4pm.

"This year we've seen yet another successful final show from the Higher Education students," said Greg Rendell, Course Team Leader.
"The show reflects the creativity and artistic skills of the students from Swindon."

Swindon College Art Exhibition - 12/06/2008