Date added: 28 May 2008
Home sweet home?
STORY UPDATE: 28 May 2008
It's good news and bad news for the Museum of Computing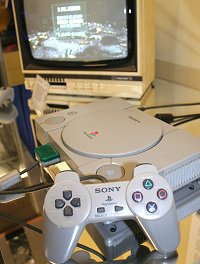 There may be light at the end of the tunnel for Swindon's Museum of Computing, after finding refuge at the Newburn Centre on Dean Street.
But the office space, which has kindly been offered by GWE Business West, isn't suitable for exhibiting - so for now the museum will be going in to storage.
Museum curators are hoping to display the collection at the Science Museum's open weekend in September, and are certain they will be able to find another solution for permanent exhibition.
They will be moving to the Newburn Centre over two days - Saturday 31 May and Saturday 21 June - and are looking for volunteers.
Is it Game Over?
Swindon's Museum of Computing forced to find a new home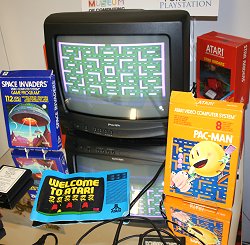 classic consoles and games
Gamers from across the world have been mesmerised by the UK's first dedicated museum of computing - but now the Swindon-based attraction is under threat.
Currently housed in the University of Bath's Oakfield Campus, the museum is facing eviction when the university withdraws from Swindon in July.
The collection - which boasts more than 2,000 consoles, 2,500 software items, and 1,500 books, manuals and specialist magazines -attracts visitors from more than 45 countries, and was named as one of the top 50 UK museums to visit by The Independent newspaper.
Costing the public nothing to run, the not-for-profit organisation relies on volunteers and the support of local sponsors.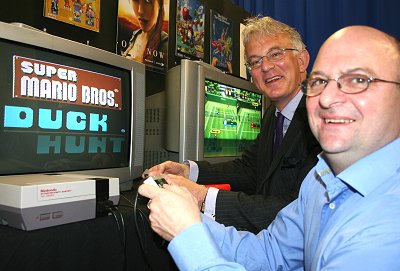 founder Jeremy Holt and curator Simon Webb
are
hopeful they will find a new home for their collection
Founder and local solicitor, Jeremy Holt, said: "Ideally we feel the museum should remain in Swindon, partly because we have an enthusiastic and dedicated team of volunteers, without whom it could not survive."
If you could help find the museum a new home, or would like more information on how you could be involved, please contact curator Simon Webb on 07939 582544, or email
info@museum-of-computing.org.uk
Mel Turner-Wright
Bedroom Programming Challenge
Spend a night at the museum...step back into the 80's and create your own hit computer game. No programming experience needed! 14 MAY...

Gaming On The Go
A new exhibition looking at the handheld games console's 35 year history. Over 50 exhibits on show with many available for visitors to play!