Date added: 27 April 2008
Asleep on the job?
Swindon nature: male swan takes a break from 24-hour guard
There aren't many of us that can get away with catching 40 winks at work.
But this swan, photographed today by us at Swindon's Stanton Park, can be excused a quick kip, we think.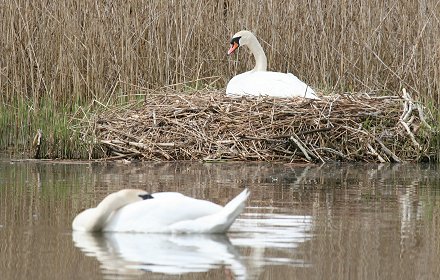 Swans nesting at Stanton Park
The male mute currently on 24-hour guard over his brooding female mate, who has been busy nesting a number of eggs on the edge of the lake for the last few weeks.
All going well, the eggs are expected to hatch in the next day or two.
Cygnets pictures coming soon!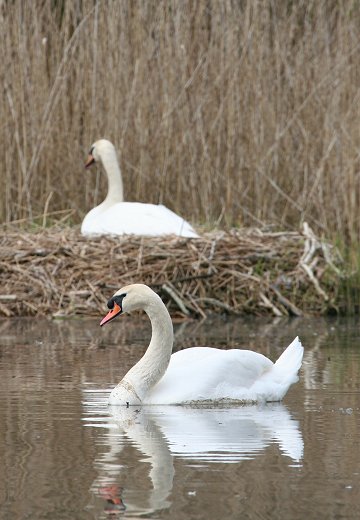 male mute swan back on patrol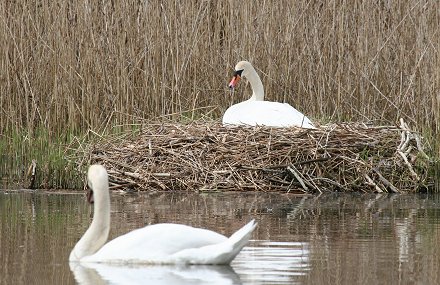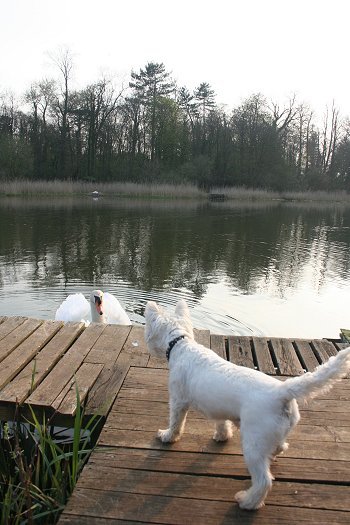 SwindonWeb's wee white wonder, Milo,
gets a warning last week!
Our Swindon Swans Gallery

Swans nesting in Stanton Park - 27/04/2008
Stanton Park
Our boy Milo's off for a walk around Swindon's haven for wildlife...