Date added: 24 March 2008
Miss Swindon 2008 crowned
It was girls galore this weekend as Miss England paid Swindon a visit
Miss Swindon 2008 was officially crowned by the current Miss England on Sunday, at a ceremony held at The Old Bank, on Wood Street.
23-year-old Rebecca Cole, from Lower Stratton, couldn't believe it when she found out two weeks ago that she had won the competition - which received more than 50 entrants from across the town.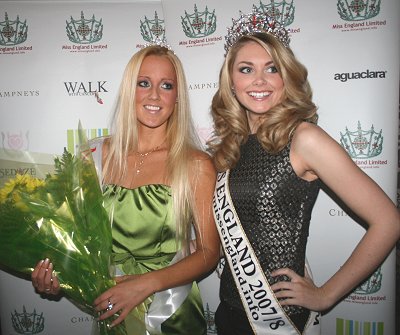 Miss Swindon, Rebecca Cole
and Miss England, Georgia Horsley
Miss England, 21-year-old Georgia Horsley from York, also crowned Miss Bristol and Miss Wiltshire in the same ceremony.
Miss Swindon will now go through to the semi-finals of this year's Miss England competition, which starts in May.
But it's not all Hollywood smiles.
Rebecca is adamant that her best feature is her personality - and believes she could be in with a good chance if she can show the judges that she's not just a pretty face.
The Swindon beauty, who works full-time in Swindon, is also currently studying for an A-level in Accountancy at New College.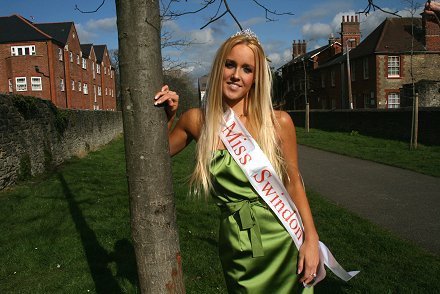 She also thinks community is the most important thing for our town.
"I do a lot of running for charities including the Prospect Hospice and Cancer Research, and I'm really passionate about giving something back."
But best of all, she's doing it for Swindon.
"I've lived in Swindon all my life, and I love it here. It gets a bad name but I want to prove that there is so much more going on.
"We've got people like Melinda Messenger, Billie Piper and Mark Lamaar, so it can't be that bad, can it!"
Mel Turner-Wright

Miss Swindon - 23/03/2008
Miss England 2008
Becky's got her eye on the prize - help her achieve it!...

16 July 2008