Date added: 29 March 2008
Steering home to victory
Oxford win the boat race thanks to Shrivenham cox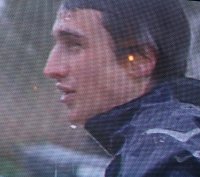 Local lad Nick Brodie was soaked through but jubilant this afternoon after steering his Oxford crew to victory in the 154th boat race.
Brodie - also the Oxford club president - given the now traditional dowsing by the rest of his winning teammates after Oxford crushed Cambridge, finishing 22 seconds ahead.
The 21-year-old from Shrivenham clearly heard on his TV microphone urging his crew on as they battled back from an early set-back at the start.
Brodie, who is studying Geography at St. Catherine's College, also extra pleased to finally taste a win after coxing Oxford to defeat last year.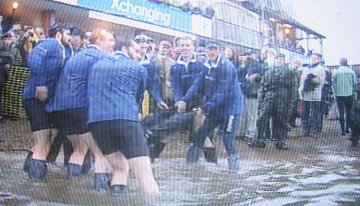 Brodie gets thrown in the Thames
"We were always the better crew and coped better with the conditions," Brodie said.
"It's a great feeling to finally win one. And the perfect way to finish my time at Oxford."