Date added: 15 February 2008
In-Flux of talent in Swindon
Exciting new arts website for pupils across the town
An exciting new website was launched at the Steam Museum on Wednesday evening, to celebrate the arts amongst young people in Swindon.

Flux, the organisation behind it, has been running for over a year – and students from across the town's schools came together to celebrate their involvement in film making, workshops, music, and much more.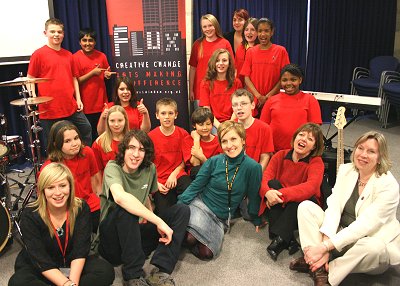 students involved in the Flux project

Funded by the government and based at the Isambard Community School, Flux is an exciting concept which involves children in all sorts of media and arts initiatives.

More than 50 people attended the official launch, which offered musical performances, student films and poetry from the talented youngsters.

Local poet Tony Hillier was also on hand to perform some of his own work.
Mel Turner-Wright

Flux website launch - 13/02/2008
Lanterns light the way
Children and adults from North Swindon hail the first lantern parade a great success...

12 March 2008