Date added: 19 February 2008
Oasis named "Best Ever"
Swindon helps make music history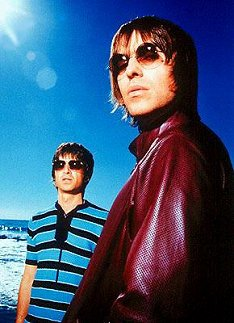 Oasis were inspired by Swindon
Nineties Kings of Britpop Oasis have made history once again, with two of their albums securing first and second place in a chart of the top 50 "Best Ever British Albums".

In a poll by Q magazine and music store HMV, their 1994 debut 'Definitely Maybe' and follow-up album 'What's the Story', took first and second place consecutively, with another two Oasis albums making it in to the top 25.

And believe it or not – none of it would've been possible if it wasn't for good old Swindon.
Just one year before the launch of 'Definitely Maybe', the Mancunian brothers set their sights on our very own pleasure dome.
A clearly defining moment in Liam's life - so inspirational, in fact, he persuaded his brother (who he is famous for falling out with) to change the name of their band to Oasis in its honour.
A 'Supersonic' choice, we think.
Mel Turner-Wright