Date added: 08 January 2008
From Swindon, with Love?
James Bond stamps arrive in Swindon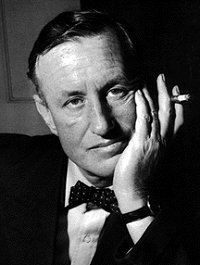 Secret agent James Bond has a tendency of landing himself in some of the world's most exotic places, and soon you could find him landing on... your doormat?!

Unbelievable, isn't it? But as of today, the Royal Mail are issuing six stamps featuring some of local legend Ian Fleming's most famous novels, to mark 100 years since the Bond creator's birth on 28th May 1908.
Two first class stamps include a cover of Fleming's first novel
Casino Royale
(1953), designed by Fleming himself, and
Dr No
, the first novel to be made into a film.
A further two 54p stamps show the covers of
Goldfinger
and
Diamonds are Forever
, while the final 78p pair feature
For Your Eyes
Only
and
From Russia with Love
.
The stamps are sure to be a popular purchase in Swindon, where Fleming lived - he is buried here in the churchyard of St. James in Sevenhampton - and where scenes from two major Bond films have been set (see link below).

On the cover:
007 genius Ian Fleming died in the same year, 1964,
that his novel Goldfinger was turned into what
is regarded as the best ever Bond film

This is the first of 14 special stamp collections to be made available throughout 2008, which will be followed by a whole year of celebrations including new exhibitions at the Imperial War Museum.

Juliette Edgar, Head of Royal Mail Special Stamps, said: "Fictional heroes don't come much more famous than James Bond, so it's entirely appropriate that we start our 2008 special stamp programme by honouring his creator, Ian Fleming.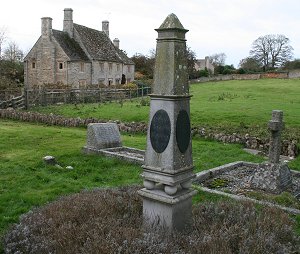 Memory lives on:
Ian Fleming's final resting place in
Sevenhampton, just outside Swindon

"It's hard to believe that Bond has been with us for more than 50 years, but just like Royal Mail's special stamps, he's become part of the British way of life."

And very much Swindon's...
For the full insight into James Bond's connection with Swindon, just click on the link below...
Mel Turner-Wright
Farewell to Jaws
ARCHIVE: Pictures from Bond star Richard Kiel's visits to Swindon - GALLERY

11 September 2014

Royal Mail relocation
Bosses reveal why Swindon was their choice for £20 million investment...

18 July 2008

Putting a stamp on Swindon
Cheney Manor residents take action against Post Office closure, while new Post Office all set to open at WHSmith...