Date added: 24 January 2008
Sports Round-up 24 January 2008
Story update - Encouraging result for Howeller
28 January 2008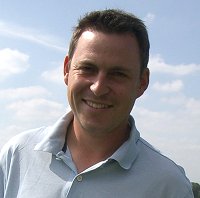 A final round of 69 gave Swindon golfer David Howell his first top ten finish in fifteen months this weekend.
The Broome Manor Ryder Cup star finishing on 278 for a share of 7th place, ten shots behind runaway winner Adam Scott.
"It's been a long time coming," commented Howell, "but it was good to compete again at the right end of the leaderboard."
"My driving is still not as good as it could be but I'm starting to score well again after last year, it's great to begin the season with a good result."
For his efforts, Howell picked a cheque up for just over £25,000.
He now stands at 67th place on the European Tour Order of Merit, and will be looking for a good performance this week in Dubai, where he won in 1999.
David Howell once again will tread the fairways this week in his second event of 2008 at the Commercialbank Qatar Masters.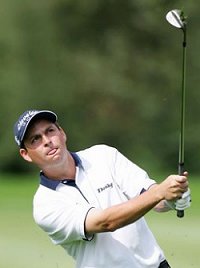 Encouraging start:
Opening round of 70 a good
start for Howell

Howell will be looking to finally end his miserable run of results and rediscover the form that established him as one of the best players in the world.

Teeing it up alongside Northern Ireland's teen sensation Rory Mcilroy and Swedish player Peter Hanson, Howell has made an impressive start shooting an opening round of 70 (-2) leaving him in a tie for 10th place.

Howell will be teeing off at 8.10am tomorrow morning, looking to build on his good start and hopefully make his first of the year.

Football - Swindon Town F.C.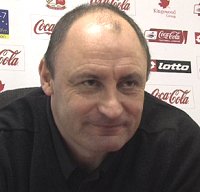 New surroundings were the venue for our latest weekly press conference with new boss Maurice Malpas.
Changes already seem to have been made by the new owners, with the introduction of a dedicated press room for media interviews.

Despite Tuesday's disappointing loss to Barnet in the F.A. Cup, Malpas was keen to reiterate that the most important thing is the League – and making a push for the play-off places.

"It was very disappointing to lose in the manner we did but we will have to take it on the chin and get on with it – and that is what we will do," said Malpas.

With a big game on Saturday away at Crewe now the main focus for the squad, Malpas was adamant that despite their lowly league position and poor form, Alex are one of the best 'footballing' teams in the division and won't be taken lightly.

"I've watched them a couple of times this season and when they've got the ball they have creative players that can really hurt you," he added.

With the transfer window closing in a week's time the boss also spoke about the latest transfer news.

The Simon Cox deal is still in the hands of Reading but it is believed that the Premiership outfit will wait right until the last minute to make a decision on the young forward.

He confirmed that Steve Adams has been handed a contract up until the end of the season, allowing the midfielder an opportunity to prove his worth to the club now he has regained full fitness.

He also told us he was working hard to move a couple of the fringe players out on loan for some much needed first team action and that a deal for the release of the 'BEST HOLDINGS' trio was being negotiated.
New Youth Team Coach Paul Bodin was on hand this afternoon to take delivery of a new minibus for the Youth Team.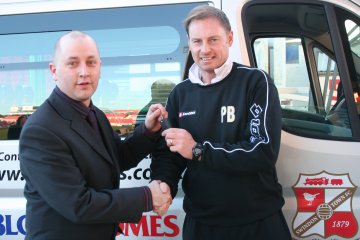 Youth Team Coach Paul Bodin receives the keys
to his team's new minibus, sponsored by FB Contracts
The new bus will be used to transport the Youth Team to and from training sessions and games, and has been kindly sponsored by FB Contracts, who are based at the Peugeot Garage at Mannington Roundabout.


Football - Swindon Supermarine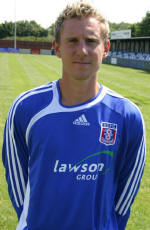 Swindon Supermarine's weekend fixture away at Bedford Town fell foul of the weather as a waterlogged pitch put pay to any game.
However, this allowed the team to prepare for Tuesday night's game in the Errea Cup against Mangotsfield.
This preparation time certainly paid dividends as they emerged comfortable 2-0 winners – in a game where their opponents only managed one shot on target in the dying moments.
Up next for Marine is a tough trip away to top of the table Kings Lynn on Saturday.
Swindon Supermarine and Swindon Town F.C. have teamed up to put on a Boxing Legends Sporting Dinner, arranged for the 5th March in the Winners Lounge at the County Ground. The guest speaker will be Mike Tyson's former sparring–partner Joe Eagen, along with a number of local stars including Ricky Porter, Jamie Cox and Eddie Neilson.
For more information on the event phone 0844 880 1086 or email
commercial@swindontownfc.co.uk
Speedway - Troy Batchelor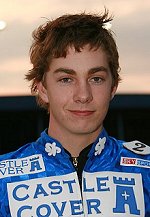 New Swindon Robins signing Troy Batchelor warmed up for the rapidly approaching 2008 Elite League season with an impressive victory in his homeland of Australia.

Batchelor took the South Australia Solo Championship and in the process became the first Queenslander to achieve the feat.

The new Robins rider won all of his four heats and followed it up with a fantastic victory in the final, leading the other riders home by an impressive 20 metres.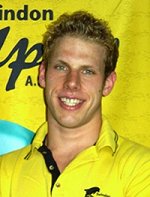 Olympic hopeful Chris Jones was on hand this week to lend his support along with swimming legend Duncan Goodhew, in support of the 2008 Swimathon at the Link Centre. (Please see link below to full story.)
Jones, who will in 10 weeks time be competing in the Olympic Trials, was keen to get some advice from the legendary Goodhew – especially as it is the former Olympic champion's event in which he competes.
The Swindon Dolphins star swims at the Link Centre, getting up at 5am to train in his bid to become an Olympic hopeful.
Cox Shows What He's Made Of
Swindon-boxer denied world title by George Groves in epic four rounds at Wembley - WATCH VIDEO

15 October 2017

Jamie Cox
Swindon's gold medal-winning boxing hero...