Date added: 07 February 2007
Stand-ing up for Red Nose Day
Cracking jokes has never been my forté - but I'll do just about anything for charity.
So when we found out that BBC Comic Relief were in Swindon today auditioning for their 'Stand up for the Big One' competition to find the best joke teller in town, I was game to have a go.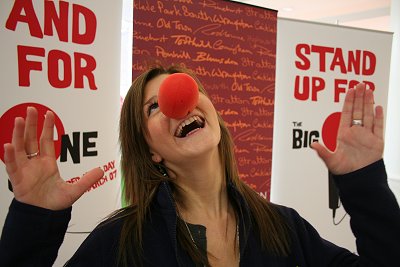 Rib ticklin' fun:
my attempt at stand-up comedy

The fact that I can never remember any quick quips or gags people tell me, putting me completely on the spot to say something funny - and on camera!

The following video being my dismal attempt at 3 jokes. The first two I think I last told in the school playground when I was thirteen. And I don't think they got the slightest giggle even then.

As a prior warning, though, please do not watch number 3 if you're easily offended!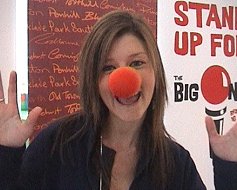 Having a bash


our attempt at stand-up comedy

Think you can do better?
Then why not have a go yourself. The auditions are continuing throughout the west country this week in the run up to the big Comic Relief day on Friday, 16 March 2007.
The prize? You could be delivering a live side-splitting performance at the Glastonbury Festival this summer.
Something that, judging from the reaction of shoppers in the Brunel Centre who witnessed my performance I may well not be doing!