Date added: 05 January 2007
Swindon reacts to England Ashes defeat
Crikey mate! England have been thrashed in the Ashes.


And the Aussies here in Swindon are lovin' it!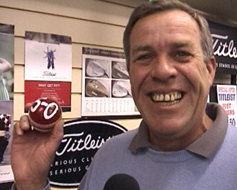 One for the Aussies!
A quick vox-pop on England's
And just to give them their five minutes of glory (we did, of course, beat them in the Rugby in 2003 and the Ashes in 2005) we've been out to give the ex-convicts a chance to gloat!
We, of course, think England lost because they didn't play Swindon's star cricketer Jon Lewis - who gave them a right smashing the last time the Aussies came over.
Hopefully he'll get his chance in the World Cup - and it will be the poms turn to celebrate again!