Date added: 05 December 2007
Party time with Jamie Cullum
It's champagne all the way for Swindon's jazz star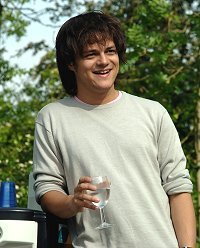 Just a few glasses of Moet:
A recent book published on the diva lifestyles of musical legends such as Robbie Williams, Mariah Carey and Madonna, features none other than Swindon boy, Jamie Cullum – and you won't believe what he demands on tour...

Jazz and rock have never really mixed, but in the brilliant new book, 'The Little Red Riders Book', everyone from Jamie Cullum to The Rolling Stones are featured, giving a never-seen-before insight in to the outrageous backstage demands of stars.

Aptly named the 'riders' as they are known in the industry, some of the stars' extraordinary requests include a bald hooker with no teeth for Marilyn Manson, and a life-size cut-out of David Hasselhoff for...well, himself.

And it seems that local lad Cullum is just as susceptible to the odd demand or two, with the world's finest champagne topping the list.
Jamie's backstage list includes:
20 bottles of Moet & Chandon

20 bottles of good-quality lager/beer

12 small bottles of still mineral water

4 cans of Guinness

A bottle of good-quality red wine

A bottle of good-quality white wine

A half-bottle of Myers rum

Marks & Spencer sandwiches

Crisps

Nuts

Yoghurt

Bananas

Apples

Grapes

Pineapple

Ice (must have no straight edges)

A full-length mirror (must have lights around it)

A deck chair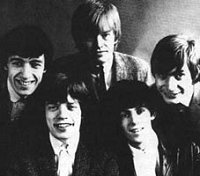 Whilst The Rolling Stones may have only played in Swindon once, their demands stretch to items such as:
HP sauce
Shepherd's pie
Paintbrushes
Snooker table
TV (capable for showing cricket matches)
Toilet (on wheels)

...very Rock and Roll!
If you can't wait to get your teeth in to this fantastic book, bag your copy for £4.99 from most good Swindon bookshops.
Mel Turner-Wright
Win A Signed Album
We've an autographed copy of Jamie Cullum's latest to give away...

21 November 2009

Well Stone Me!
50 years on & a new album on its way, here's Swindon's connection to Mick, Keef, Charlie & Ronnie 'PMH' Wood!...