Date added: 01 November 2007
Swindon golfer all-set for big test
Swindon golfer Martin Sell is hoping to swing his way to success as he prepares for the biggest tournament of his life.
The 28-year-old Wrag Barn professional will be teeing-up in Spain next week as he takes part in the second qualifying stage of the European tour.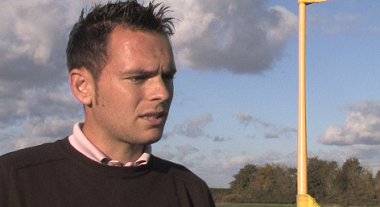 Martin hopes to be a Sell out!

He told us: "I'm just focused on getting my game in shape. I've been playing well since the back end of the summer and I'm really looking forward to it."

Sell, who has dominated the minor Jamega tour this season with 3 wins, has the full support of fellow Swindon golf pro and close friend, Howell, who has also been paying for Martin to receive tuition from his own coach, Clive Tucker.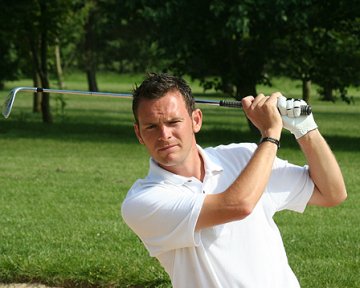 On top form:


Martin Sell prepares for second stage of Tour School

If he succeeds in the four-round European competition, Sell could even find himself up against Howell, as well as the likes of Colin Montgomery, and open champion Padraig Harrington, next year.