Date added: 28 November 2007
Billie's Back
Swindon star confirms return to Doctor Who...
Swindon-born Billie Piper has confirmed she will be making a comeback to the set of Doctor Who, after months of speculation.
The announcement was made by the BBC yesterday, who have signed the Swindon beauty for three episodes of the sci-fi drama as the Doctor's sidekick, Rose Tyler.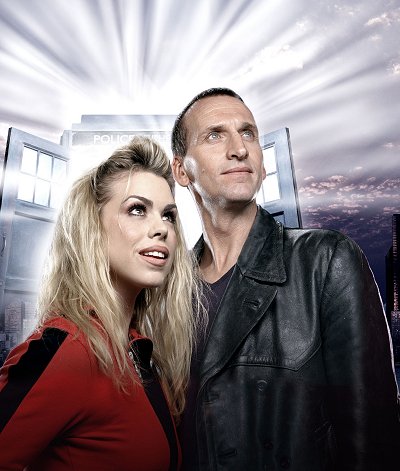 Billie Piper with former co-star Christopher Eccleston

Billie has most recently starred in 'Secret Diary of a Call Girl' – a raunchy show in which she plays the main character, a high-profile prostitute based on the anonymous woman who wrote under the pseudonym, 'Belle de Jour'.

She last appeared on hit TV drama Doctor Who almost a year ago, when her character was stranded in another dimension.

Filming is currently underway for the new series, and will return to our screens at Christmas with a special episode set on the Titanic – with Kylie Minogue making a guest appearance.
Mel Turner-Wright
Billie Piper
Swindon's pop star turned award-winning actress...