Date added: 20 October 2007
Rob Rees supports the council crusade for better school meals
There was a tantalising mix of sizzling, sautéing and sampling at the Steam Museum tonight.
Rob Rees, who is widely known as The Cotswold Chef conjured up culinary delights for over two hundred Headteachers, governors, catering staff, and other school food leaders from across the borough for this years 'Transforming School Food' annual conference.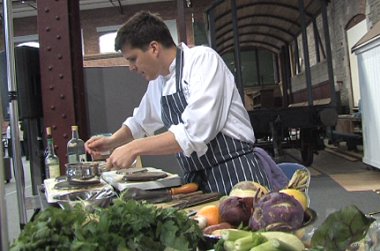 CULINARY DELIGHTS


the 2007 'Transforming School Food' annual conference

"I really value the stunning work that school cooks, many teachers and healthy school coordinators are involved in," said Rob Rees.

"Swindon has faced some tough challenges in the past but now is the time to celebrate and really support the council's work. This is going to be a great event to network, catch up with colleagues and share in some fun and cookery ideas."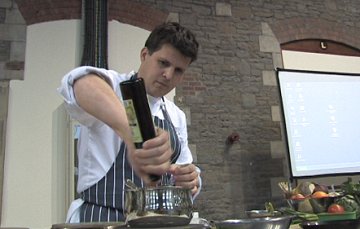 Sizzling sansations:


Rob Rees cooks food delights for the
'Transforming School Food' annual conference

Celebrity dinner lady Jeanette Orrey also attended the event to promote a new training kitchen at the Royal Agricultural College in Cirencester, where local school cooks will have the chance to attend courses funded by Swindon Borough Council.

The conference was organised by the Council to celebrate and promote the positive work taking place to improve school food in the town.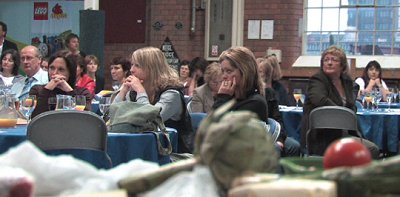 Improving school food:
Headteachers, governors and catering staff
show their support for healthy eating in schools

"Events like this help us to promote the importance of school meals and healthy eating, and will hopefully inspire school staff."
commented Garry Perkins, Cabinet Member for Children Services.

"The council has been working diligently to help schools make practical improvements in school kitchens and their meal provision, and I am really pleased with the way school meals are developing in Swindon."