GWR's Fair Sex
Women's extensive role in the Swindon Works documented for the first time

A new book about the everyday lives of women rail workers has been penned by local historical writer, Rosa Matheson.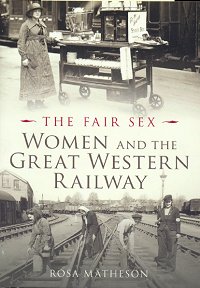 the role of women in the GWR
"The Fair Sex – Women and the Great Western Railway" offers a compelling tale of women employees from the Swindon Works, brought to life by the fascinating first-hand experiences of those who knew only too well of the struggle for acceptance in to what was predominantly a masculine world.
Covering all aspects of life – from familial, social and employment responsibilities, to women's roles in the development of the railways, Rosa wanted to write a book which would offer recognition to the women whose hard work had been forgotten in time.
"It's a part of our history that not many people know about. I wanted to give the women a chance to tell their own story," Rosa told us.
It's widely believed that women's efforts in the rail industry began with the work carried out during the Second World War, but the extensive research found throughout this book proves that women were taking active roles from as far back as the 1870s, when they were employed at the Swindon Works as netters and sewers.
From the hard work of the late Ruth Newton, as documented by her proud husband Roy, to the heroic May Owen who saved the lives of many women and children when their ship sank, this engaging story offers unimaginable tales about the unsung heroes of yesteryear.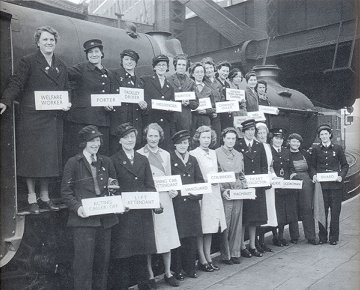 Equal opportunity? Not quite:
women GWR workers proudly standing with their
job roles clearly displayed
These stories have all come to light out of the hard work and immense effort by Matheson, who was shocked to discover the limited resources already available.
"I searched hard and wide but all I could find about women's work on the rails was a few pictures and a couple of sentences. The only books I have found were more general, about women and the work they did during the wars."
"It's an area that's not widely thought of. I think it will appeal to all those who have an interest in women's history as well as rail history."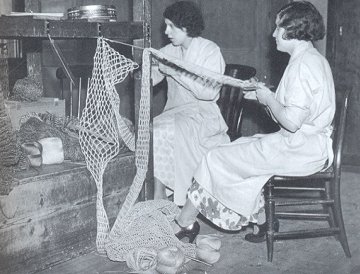 workers in the Swindon Works' sewing room
Copies go on sale across the country on 23rd October, and are available from all good bookshops.
The book will also be on sale in Steam, with signed copies available on request direct from the author.
For more information on how you can order your own dedicated copy, telephone Rosa Matheson on 01793 764979.
Railway Voices
New book records life 'inside' the Swindon GWR Works...

08 December 2008