Date added: 01 August 2007
Swindon Street Team
A new team have hit the streets of Swindon.
A group with one specific aim: to make the shopping and leisure area in the town centre the safest possible environment for the people using it.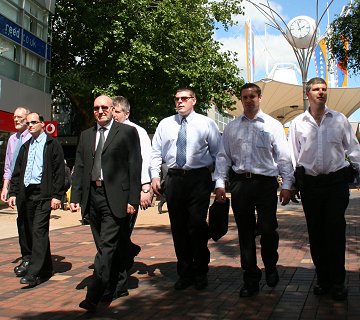 Out and about:
the new Swindon town centre Street Team,
led by InSwindon director Bernie Maguire (3rd left)

Organised by inSwindon Operations Director Bernie Maguire, the initiative is part of a new business plan to enable positive change across the town centre for the benefit of the public and those who work there.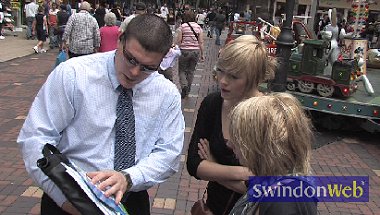 HITTING THE STREETS


The new street team at work
"All the team are fully trained and already experienced, and will be focusing on such key areas as anti-social behaviour, litter and tagging," said Mr Maguire, "as well as assisting with street events."
"Essentially, a friendly face who can help."
Just Bin It!
Nythe Primary kids take part in McDonalds clean-up campaign...