Date added: 03 June 2007
Challenge Swindon 2007
From Coate Water to Barbury Castle, the Oasis to Broome Manor Golf Complex, Swindon was alive with a vibrant mix of multisports this weekend - the first ever Swindon Festival of Sport.
An event organised on the back of last summer's hugely successful Corporate Games, when 6,200 competitors from across the UK - more than the 2002 Commonwealth Games in Manchester - took part in a multitude of activities ranging from dragon boat racing to ten pin bowling.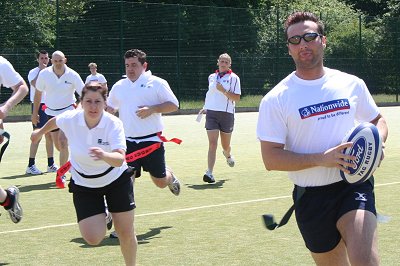 On the ball:


competitors taking part in the Challenge Swindon
Tag Rugby tournament

And this year was no different, with competitors and local companies eagerly taking each other on at tennis, tag rugby, squash, golf, netball - and even beach volleyball.

The dragon boat racing at Coate Water attracting over a thousand spectators, who soaked up the sun and games while teams battled in out with oars in hand.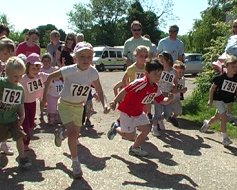 Sun and games
Swindon's two-day
Festival of Sport

Those taking part and the organisors of the two-day event both agreeing that the weekend of activities and endeavour couldn't have gone better - or been more enjoyable.

"Thanks to the wonderful weather and everyone's efforts, it's been a brilliant first festival," commented Challenge Swindon lead organsor, Nikki Green, "a real community event that can only go from strength to strength."

As a follow-up to the sporting weekend, there will also be series of activities taking place as part of 'Get Active Week'.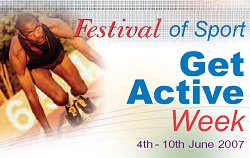 At a sports centre near you all this week

A chance for everyone to try something new at their local gym or sports club to highlight benefits of an active lifestyle.

Full details are available via the link below.

Challenge Swindon
- more information

Challenge Swindon - 03/06/2007
On the defence
Solicitor firm swaps the court room for the rugby pitch...

04 April 2008