Date added: 11 April 2007
School students give their own Wallace & Gromit a go
It was the Swindon news like you've never seen it before when a group of Swindon school children got the chance to work with one of the animators who created Wallace & Gromit.
A specially arranged week of fun and film-making which took place at the University of Bath in Swindon over the Easter break.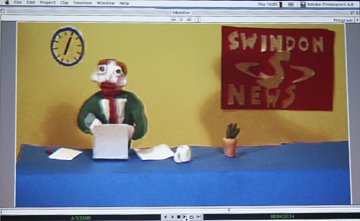 Hollywood here we come:


the Swindon News - animation-style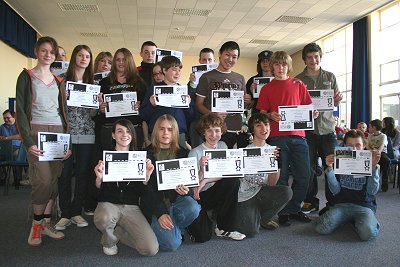 A week to be proud of:


students celebrate after completing the
four-day animation workshop

In all, twenty-four year 10 students took part - with a six minute animated film entitled 'The Swindon News' premiered to a proud audience of parents and friends at the end of the four-day course.

"It's been a brilliant experience," said the creator of the short film 'A Slug's Life' featuring various plasticine characters, which took over a thousand different movements and pictures to make.

"We learned the whole process, from story-boarding right through to sound effects. Next time I watch Wallace & Gromit I'll really appreciate what's gone into it."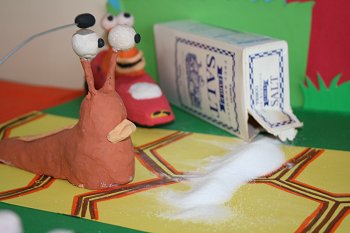 A Slug's Life:


one of the short animation films
The free workshop was part of the University's Creative Arts Week programme aimed at raising aspirations and participation in higher education.