Date added: 05 January 2009
Snowtime Swindon!
It's a snowy start to the year
Swindon woke up to the first snowfall of 2009 this morning - but it won't be lasting long say forecasters. Sunshine is expected this afternoon.
Motorists have been advised to take extreme care on the roads, however. Temperatures are set to drop below freezing again tonight, bringing with it the threat of black ice.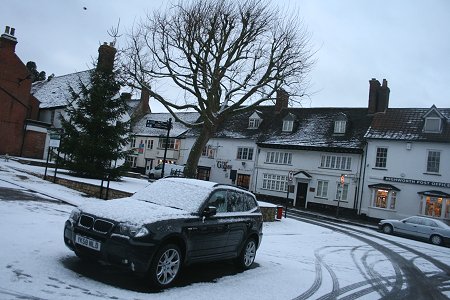 First flurry of the year:
snow in Highworth market square

Snow in Swindon - 05/01/2009
Beaufort Blaze
Fire crews fight to save former Wootton Bassett pub - watch video...

The worst so far?
It's snow joke on Swindon's roads tonight - latest pics...

09 February 2009

Ski Sunday
The Swiss alps? France, perhaps? No! This is Swindon!...

Swindon Snowtime III
Roads all clear so far but Swindon trains affected - police give warning...

02 February 2009

Pet Rescue
Firemen wade into freezing water to save labrador - watch video...

Frozen Over!
Cold snap means dancing on ice for Stanton swans...

03 January 2009

Snow way!
Swindon shivers as cold snap brings springtime snowfall - MORE PICTURES ADDED!...

06 April 2008