Date added: 05 February 2009
8.17am Swindon: Latest pics
Main routes 'driveable' but minor roads severely affected
It's been another difficult morning on the roads for Swindon drivers, with the majority of main routes described as 'driveable' but many minor roads anything but.
"I've just driven from Covingham to Highworth," one driver told us just after 8:00am, "and it was OK when I hit the A361 but the sideroads are a nightmare. Really, really icey."
Thamesdown Drive in North Swindon - 'bumper-to-bumper' near Asda Walmart at 8:30am.
Thames Avenue in Haydon Wick - closed
The A4361 Salthrop hill - closed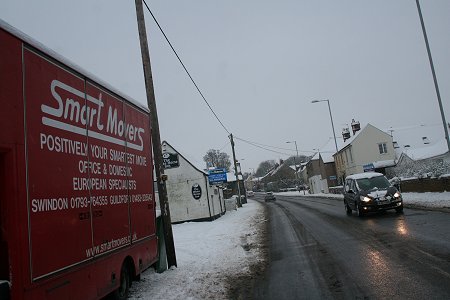 the A361 in Highworth at 8:17am
12.10am Swindon: Latest pics
It could be a 'smart 'move' to avoid driving tonight
For the third night running, heavy snow is falling in Swindon, as these latest pics show.
The Police are once again warning motorists to drive with extreme caution, with sub-zero temperatures tonight expected to turn roads extremely icey.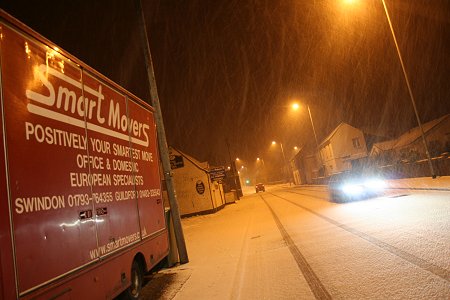 the A361 in Highworth at 12:10am
The worst so far?
It's snow joke on Swindon's roads tonight - latest pics...

09 February 2009

Ski Sunday
The Swiss alps? France, perhaps? No! This is Swindon!...