Date added: 09 February 2009
The worst so far?
Latest snow pics 11:48pm - and this time it's serious!
Like we said in our ticker earlier on today, it's snow joke on Swindon's roads tonight.
These pictures from just before midnight showing the latest flurry settling. And it looks like another heavy load.
Thankfully, the gritters are already out.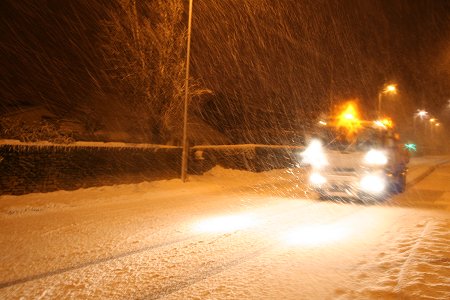 Gritters out in Highworth at 11:48pm
Ski Sunday
The Swiss alps? France, perhaps? No! This is Swindon!...

Swindon Snowtime III
Roads all clear so far but Swindon trains affected - police give warning...

02 February 2009