Date added: 23 March 2009
Remembering Jade
Pictures from her only visit to Swindon in 2002
Jade Goody shot to fame in the summer of 2002 after making her appearance in Big Brother.
And she made her one and only appearance in Swindon soon after - when she made a guest appearance to officially open The Bedroom bar (now The Glasshouse) at the bottom of Regent Street.
We were there to take these pictures in what turned out to be a crazy night, which pretty much typified her forthcoming media career.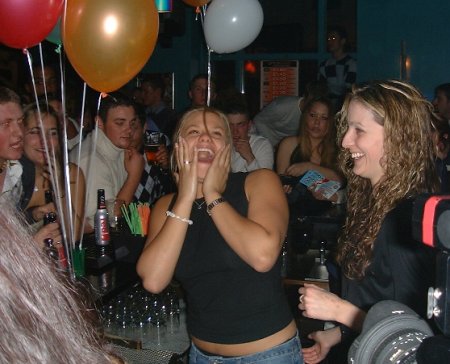 Jade in Swindon in October 2002
Advice in Swindon on cervical cancer screening can be found via the link below.


Jade Good in Swindon October 2002 - 23/03/2009
Nineteen Eighty-Four
RICHARD BURTON'S LAST FILM: Swindon's connection to the movie of the George Orwell classic - 30 YEARS AGO THIS MONTH

Big Brother
For the last time, then. Swindon's connection to the daddy of exploitation TV...