Date added: 24 November 2009
Pop central at GWH
Babyshambles star the latest to be taken ill in Swindon
First it was Morrissey, now it's Pete Doherty.
It seems the Swindon Great Western hospital is now pop central when it comes to collapsing singing stars.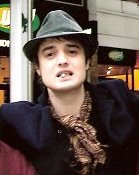 Doherty, the former Babyshambles frontman, has admitted he was put on life support at GWH early this month after his heart stopped at his home in Chiseldon.
"Their immediate thought was that it was to do with drugs but it wasn't", he told NME.

"What happened? Well, I don't know. I don't remember. I was running into the walls, making steering wheel signs with my hands.

"And then I just... stopped. My body just stopped," said Doherty, who was released from care after one night.
On 24 October, former Smiths star Morrissey was also admitted to GWH after collapsing on stage at the Oasis - a moment that was captured exclusively by SwindonWeb.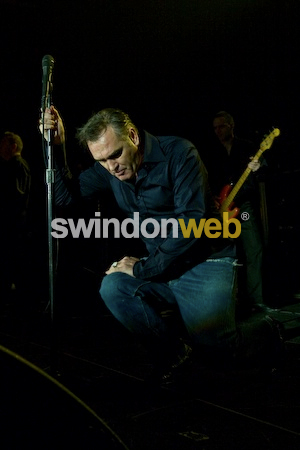 Morrissey collapses at the Oasis
The 50-year-old was subsequently allowed home after being treated overnight for breathing difficulties.
In 1990, Ronnie Wood of the Rolling Stones was rushed to the former Princess Margaret Hospital after flipping his Range Rover on the M4 near junction 15.
The eccentric guitarist broke both his legs and injured his shoulders and spend a week enjoying the best possible medical treatment PMH's nurses could muster - including a diet of Guinness!
Morrissey collapses
LATEST: Refund for Morrissey tickets...Oasis gig cut short after Ex-Smiths star collapses - EXCLUSIVE PHOTOS...

24 October 2009

Well Stone Me!
50 years on & a new album on its way, here's Swindon's connection to Mick, Keef, Charlie & Ronnie 'PMH' Wood!...