Date added: 12 December 2009
Tiger Woods sex scandal
Swindon Ryder Cup star comments on Tiger Woods sex scandal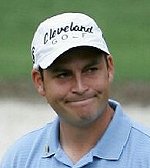 "It's going to take a long time to get over, there's no doubt about that," Swindon golfer David Howell has said in reaction to the continuing Tiger Woods saga.
"With the scrutiny his life is under it would be nigh on impossible to turn up and concentrate on playing golf, which is what he does best.
"But if he does get his head back on his shoulders, he'll still be the formidable Tiger Woods we all know."
Speaking after Woods has decided to take an 'indefinite break' from golf after admitting to being unfaithful to his wife, Elin, Howell added:
"The only way he could go was to take a break, try and sort his life out - what ever that means for him and Elin - and come back when he's ready.
"He does that well from injury and he'll be back when he's ready to do so. If he takes a hit through his sponsors that will not damage him too much.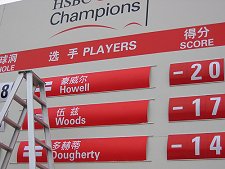 Tiger not on top for once:
Howell has been paired with Woods
five times in tournaments
"He's a wealthy man and the least of his worries are monetary. They are probably the last thing on his mind."
Howell, who Woods nicknamed 'cool dude' after the Swindon star beat him to the HSBC Champions Title in 2005, will hopefully get his season under way in January at the Abu Dhabi Golf Championship.
David Howell Interview
SWTV speaks to the Swindon golf star ahead of this week's Ryder Cup - WATCH VIDEO

21 September 2012

What a shot!!!
Gong-ho David Howell enjoys the luck of the Irish in golf challenge - WATCH VIDEO...

16 August 2010