Date added: 09 March 2009
Meet the riders
Swindon Speedway riders on hand to meet and greet

Swindon Speedway fans will have the opportunity to meet the 2009 Robins team on Wednesday 11th March between 5pm-6pm.
The 2009 team will attend an exclusive signing session at George Whites Superbikes showroom, on Athena Avenue, Elgin, Swindon.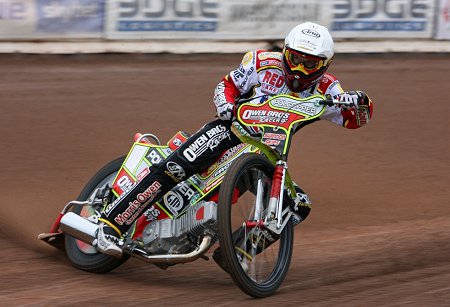 Swindon Speedway 2009 season launch this Thursday
Fans have the opportunity to meet the riders and gain autographs, at the base of Swindon's official team partners, George White Superbikes.

Wednesday's signing session begins a busy spell for the club and will be followed on Thursday by the official season launch where fans can attend the Abbey Stadium from 2pm to see the riders take to the track for practice.

On Sunday 15th March an array of World's best riders, including current World Champion Nicki Pedersen, will compete in Swindon's sixtieth anniversary celebration meeting which will raise the curtain on the 2009 campaign at Blunsdon.
60th Anniversary
See who's riding at the Speedway 60th celebration...

19 February 2009