Date added: 04 June 2009
Swindon 64 Ipswich 28
Swindon are back on top of the table after an easy win against the Witches


Swindon roared to top spot in the Sky Sports Elite League table after registering an emphatic 36-point victory over Ipswich.

The Robins' posted a resounding 64-28 victory over Ipswich at the Abbey last night, their scoring headed by paid double-figure returns from no less than six team members: Leigh Adams 11+1, Matej Zagar 11, Jurica Pavlic 10+2, Simon Stead 10, Ryan Fisher 9+2 and Travis McGowan 8+3.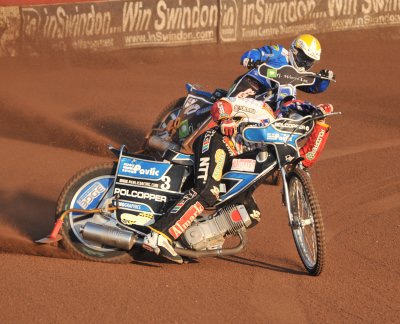 Jurica Pavlic on top form

Aside from the double figure hauls was a well acquired paid seven score for Richard Sweetman. The Australian, making his 2009 home debut, collected two paid victories and showed great maturity throughout.

The Witches, already without Tobias Kroner, were dealt a further blow when Daniel King was forced to withdraw from the meeting after a heavy heat seven fall. The Brit struck the air fence on turn one of lap four and suffered concussion.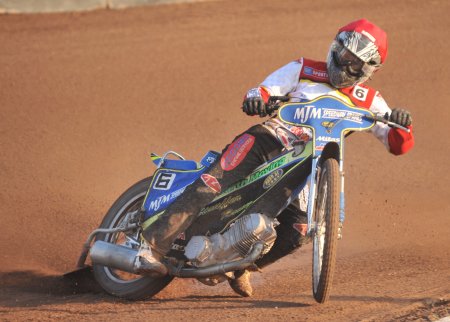 The Robins' held the ascendancy throughout and notched consecutive 5-1 heat advantages in the opening six races.

Ipswich's tactical advances were successfully repelled in heats five and seven. Indeed, the visiting side were limited to just a solitary heat advantage throughout and supplied only two race winners.

In total, Swindon collected nine 5-1 heat advantages, one 4-2 and asserted their dominance from the outset.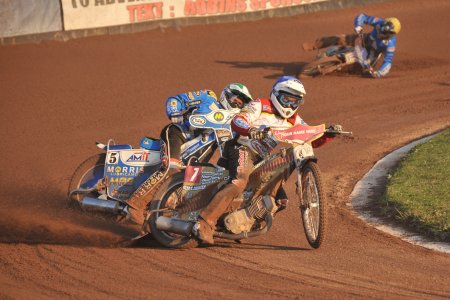 Matej Zagar showed no ill effects from the shoulder injury he sustained at Ipswich on Monday.

The Slovenian rode with trademark flare as he dropped just one point from his four ride schedule.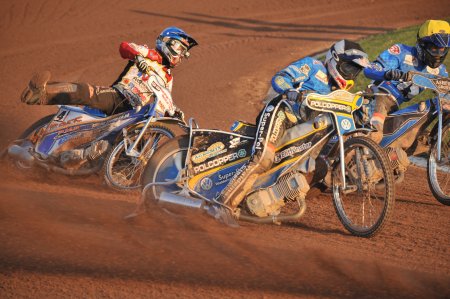 The thumping thirty six point margin of victory sees Swindon elevated to top spot in the Sky Sports Elite league table.