Date added: 03 December 2007
Speedy signing for the Robins
Travis McGowan confirmed for 2008 line-up
Things are looking up for Swindon Speedway with a fantastic new signing, despite an unexpected points restriction enforced at the British Speedway Promoters' Association AGM this weekend.

The Robins' third signing for the 2008 season is Travis McGowan, who joins fellow Aussie Leigh Adams, and youngster James Wright, in next year's line-up.

Travis became available after his former team, the Reading Racers, decided to join the Premier League – with their move confirmed at the AGM, meaning Swindon bosses had to keep quiet about their deal with Travis until Reading's announcement had been made.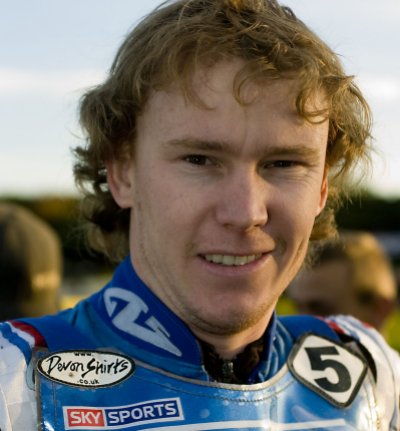 Exciting times for Robins:
Speedway's new signing, Travis McGowan,
adds to an impressive line-up

The outcome of the weekend's AGM was a 38.85 point limit for each team, which means that with Leigh Adams' 10.3 average, his signing has taken almost a quarter of the Robins' whole point allowance.

Although it puts the team under a lot of pressure, with only 18 points left for four more riders, Leigh Adams will certainly see his early signing as a blessing, as his high record could've seen him out of a job.

And as for the fan club's questions about the possible return of Lee Richardson and Charlie Geddes at their annual meeting two weeks ago, Robins' boss Alun Rossiter hinted that a complete new team could be in place.

Rossiter said: "I'm sure Travis will increase his average significantly with us and I see him as a massive signing. We have held an interest in him for some time – he has always been a popular visitor to Blunsdon and rides the track very well indeed.

"Travis is a typical Australian, with his determination to succeed and will to win. I'm absolutely delighted to have him on board."

So with three riders now firmly in place, and Speedway bosses meeting today to discuss the possible structure of the new team, there could be a few more announcements in the pipe line.
Mel Turner-Wright