Fun for all the family 2015
With petrol prices sky rocketing, it can be pretty expensive just getting to where you want to go even before you've paid to get in.
With trips planned to take you to see Ed Sheeran at Wembley Stadium, Bristol Zoo and Weston Supermare - why not get in touch with Barnes Coaches?
With Swindon being surrounded by countryside, it's no surprise that one of the most popular locations for families on a day out is the farm.
Animals around every corner, plus tractor rides, animal races and a café.
Buy a summer season pass at Roves Farm and say hello down on the farm any time you want!
Take a day to see the lions, zebras, elephants, giraffes.... tortoises, parrots, fruit bats and more!
There's plenty going on this summer at Cotswold Wildlife Park.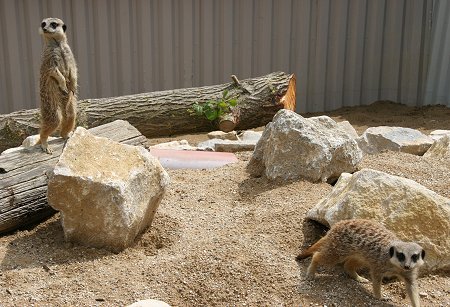 And otters too!
The Manor Farm Estate
Lechlade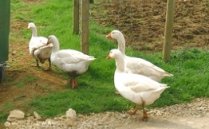 Situated in the heart of the Cotswolds, The Manor Farm Estate in Lechlade offers fun for all the family.
From their friendly farmyard animals to mountain biking, swimming, nature trails & much more...
> Manor Farm

- website
Believe it or not, life really can be a beach in Swindon.
Whether you're a young person or a parent just wanting a go, this summer you can go and try your hand at tridives, sailing, windsurfing and much more.
Go on, give them a thrill they won't forget in a hurry - ringo riding, waterskiing or wakeboarding!
We've tried it - and can definitely vouch that it's... absolutely brilliant fun!
Just watch the vid if you don't believe it. And with a huge range of water sports on offer at WMski it's the perfect excuse to try something new!
But why stop there?
Hire yourself a boat for the day (or overnight if you're feeling adventurous) and take in the scenery at your own pace - you'll find loads of places to tie the ropes and take to land for a picnic!
Or take the easy way out and join a river cruise - you can relax while someone else does all the hard work!
Fun without getting wet at Studley Grange! Get there while the sun's still shining!
Dads. If it's sunny outside, why not take the boy(s) out for a spot of fishing in Swindon?
Remember though: children under 12 don't require a rod license, but adults do at nearly all locations such as Coate Water and Stanton Park.
For those who really want to go for the big stuff, trout fishing at Lechlade is the place to be.
Swindon has a whole number of stately homes and gardens nearby. All at their best during the summer months.
Well worth an afternoon out, we think. Who knows the kids might just learn something.
Take a trip back into a bygone era with a ride on the Swindon and Cricklade Railway.
Open weekends and bank holidays, trains run between 11:00am and 4:00pm.
On 30 & 31 August, there's also a Children's Treasure Hunt.
There are 2 great pitch and putt courses to try - one at Coate Water, the other in Highworth.
Both offer a simple course (the Coate Water one over 18 holes) where beginners of all ages can have a go without fear of embarrassing themselves.
And if that sounds too much, why not crazy golf at Coate Water or Studley Grange.
If a trip up the river, or a game of golf doesn't inspire you, then don't worry.
We've loads more ideas of things to do with the kids in our sections on 'Holiday Activities' and 'Rainy Days' below including museums, cinema and plenty more.