Autumn Walks
The best places to enjoy a leafy stroll in Swindon
Apart from a slight chill in the air, can there possibly be a more beautiful season than autumn?
The changing of the colours around us, the light and the chance to enjoy a leafy stroll all combine to make it a really special time of year.
Ideal for getting out there and enjoying the Swindon countryside at its best.
Here's our guide to the delights of Stanton Park, The Lawn, Lydiard Park, Coate Water and Queens Park - the
top 8 places
we think you must visit in the next month incl. places to enjoy a drink or bite to eat during or after your walk.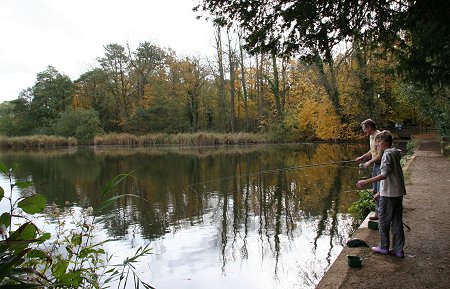 Swindon's haven for wildlife, with a number of walks around the great lake and woodlands.
Eat & drink:
the Stanton House Hotel on the edge of the park and overlooking the lake serves food and drink from 10am to 10pm.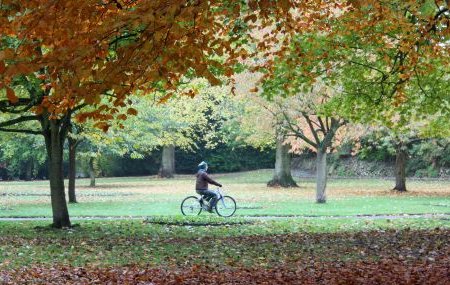 Popular park in Old Town with ornamental trees and lakes. The former home of the Goddard family, remains of the manor house can still be seen.
Eat & drink:
as the park is in the heart of Old Town, you're only a two minute walk from Wood Street with cafes, bars and pubs.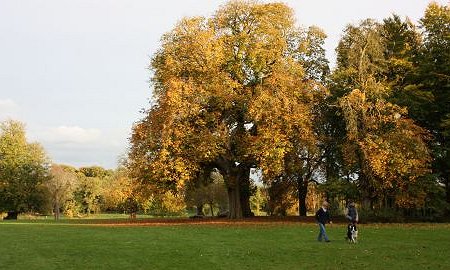 Now fully restored to its former splendour, Lydiard park in West Swindon is open all year round with miles of pathways open to walkers, joggers, cyclists and wheelchair users. Includes a purpose-built children's play area with climbing, sliding and swinging.
Eat & drink:
indoor Forest Cafe in amongst the woodlands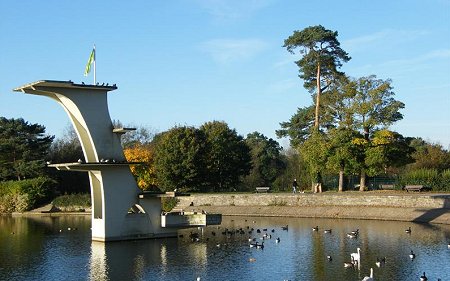 Voted Swindon's favourite place where people have enjoyed walking around the lake and woods since the 1800s. The inspiration for Swindon poet Richard Jefferies, whose museum is adjacent.
> Coate Water
- more info
Eat & drink:
outdoor cafe on-site with Sun Inn pub at Coate near the main entrance ideal for Sunday lunch.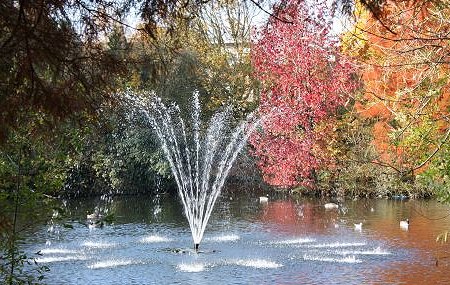 Town centre park with lake and meandering pathways. Rose garden being restored. Park closes half an hour before sunset.
Eat & drink:
outdoor cafe on site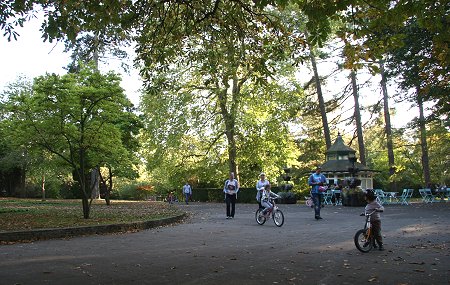 Not the biggest of parks, but a gem none-the-less. This time of year it's especially worth visiting to see trees and shrubs changing with the seasons.
Eat & drink:
outdoor cafe on site (see pic. above)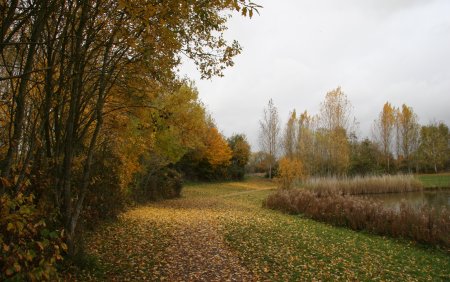 You'll find this beautiful open space with a number of paths and walkways around a lake in north Swindon.
Eat & drink:
the Tawny Owl pub is right opposite the park entrance
It's always nice to combine a short drive in the country with a beautiful walk, so why not enjoy a lakeside stroll admiring the forna - and cable skiing fun - at the Cotswold Country Park just down the A419.
Eat & drink:
The Gateway cafe is open throughout the year, plus they serve a very nice Sunday Lunch at The Lakeside Brasserie.
Snowtime Swindon 2013
Here's just a few pictures of the snow in and around Swindon! - SEE GALLERY

19 January 2013

Slacklining Swindon
No, we didn't know what it was either. Until today! - SEE GALLERY...

15 October 2011

Turn of the Season at Mouldon
A 2 mile stroll exploring Mouldon Hill - learn a little more about its history, and take in the lake, canal and hills...

29 July 2011

Shivery Swindon!
Frosty coating makes it look like a scene from Narnia - SEE PICTURE GALLERY...

07 December 2010

Hidden Swindon
Blogger finds some unmissable beauty spots...

03 July 2008

Park Life
It's Love Parks Week - the weather's brilliant - so what better time to enjoy Swindon's award-winning open spaces...