Date added: 22 June 2010
Open air theatre productions
Lydiard Park to host open air theatre shows this summer
Picnic lovers can enjoy open air theatre in the beautiful surroundings of Lydiard Park this summer.
Friday 06 August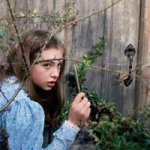 Heartbreak Productions will present a new adaptation of Frances Hodgson Burnett's children's classic which tells the story of a young orphaned girl Mary, who discovers the key to her uncle's secret garden, locked and hidden for 10 years.
Tickets for the show are £12 for adults, £7 for children and £33 for a family ticket admitting two adults and two children.
Shakespeare's Globe present A Midsummer Night's Dream
Friday 27 & Saturday 28 August 7.30pm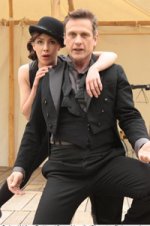 Shakespeare's Globe on Tour will then present one of Shakespeare's greatest and most popular comedies A Midsummer Night's Dream on Friday 27 August and Saturday 28 August.
Performed on an Elizabethan-inspired stage, a small troupe of travelling players from Shakespeare's Globe Theatre in London breathe new life into the comedy, which sees two couples, an amateur troupe of actors and an angry dispute between the king and queen of the fairies, collide in the woods outside Athens.
Tickets for the show are priced at £15 for adults and £10 for children.
To book tickets for the family shows call the box office on 01793 614837 or call into the Arts Centre, Devizes Road, Old Town. T
ickets are also available from The Information Centre, Regent Street (01793 466454) or Lydiard House, Lydiard Park, West Swindon (01793 770401).