Date added: 27 July 2011
Nightlife Guide in Swindon
Our new SwindonWeb guide to local nightlife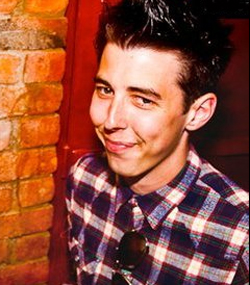 Heading into the last weekend of July, and I thought there would be a lot more going on. Don't get me wrong, there are some decent things going on this weekend, but with it being the end of the month, and pay day for most, you'd expect bars/clubs to take a bigger notice of it, and maybe make a fuss, particularly in Old Town.
Opening rant over, and on to more positive news: the fact that I was right last week, and the weather was pretty decent over the weekend – maybe I'm in the wrong profession! If my knowledge serves me well for this weekend, it should be even warmer, and even sunnier. Predictions of 23 degrees around the town for both Saturday and Sunday, with barely a cloud in the sky; perfect for your favourite beer gardens.
Live music for Thursday night
If you're not too fussed about the weather this weekend, and live music is more your thing, check out Baker Street on Thursday night! Every week they host a local(ish) singer/songwriter or band to perform. Gaz Brookfield returns to bar this week, and this solo acoustic artist, who began his career back in 2006, is based in Bristol.
He's become somewhat of a monthly fixture up at the Wood St. venue, with his instantly accessible songs played in a folk-ish style, serving up a perfectly-enjoyable couple of hours. If you're looking for some more persuasion, back in 2010, Brookfield won Acoustic Magazine's Singer Songwriter Competition, earning him a whole host of prizes, including a slot at the Beautiful Days Festival. With a couple of cocktails in hand, and something aurally pleasing, this is a must for the live-music lover.
A (sort of) farewell Friday for AJ
Moving on to Friday night, and favoured resident of Longs Bar, Mr Nash, returns to the Old Town establishment playing for AfterDark. Not only will you enjoy all the best in breaks, hip-hop and house, but you'll also enjoy the added extra of local Lyricologist on the mic, AJ Mayhew! These two complement each other too well, and when they hook up for any event, you're in for a treat. There's been a couple of times this year where these two have showed Swindon how it should be done, and if you've not been lucky enough to catch them in the act, then you've miss out! This will be your last chance for a while too, as AJ is off gallivanting around the others side of the globe shortly, gracing many top destinations with his presence! – Everyone wishes him the best, and looks forward to hearing all about it!
Something new for Saturday?
When (or if) you recover nicely from a heavy Friday night rounding off your working week, then you might want to check out a brand new night that's heading to Revolution Swindon on Saturday...
'Vodka Love' is a fast-growing nightclub brand which has seen itself cement a reputation in 8 major cities across the South of England, boasting 'the best atmosphere', and promises a focus of bringing the fun back into the weekend.
I spoke to one of the promoters this week who was particularly excited about providing Swindon with something fresh to enjoy, as opposed to churning out the same product each week. I also spoke to Revolution's General Manager, Mark White, who said: "I'm looking forward to our venue being rightly put back on the map as a place to be in Swindon. Vodka Love already dominates in many towns every week, and they're set to expand into a further 10 by September. We're very pleased to be on board, and hope that Swindon has a great night!"
From a music point of view, I'm not too sure what the policy is, or who the 4 local DJ's booked for the night are. That aside, I do know a lot of time and effort has gone into the preparation for this launch party, which theme's itself as a 'Geek Party' ...giving Swindon an actual reason to wear those thick-rim black glasses now! The event kicks off from 9pm, with entry free before 10:30pm to those people guestlisted.
It would be good to hear your feedback on Vodka Love if you check it out this Saturday – if you fancy sharing your thoughts, or submitting your own review for it, then feel free to get in touch!
To Sunday Club, or not to Sunday Club?
If you've checked out the live music on Thursday, AfterDark on Friday, and Vodka Love on Saturday, my best advice to you would be to chill out on Sunday. How you choose to chill out is entirely up to you, but if you want my opinion, head up to Longs Bar, have a couple of cocktails, enjoy the complimentary BBQ, and listen to the sounds of Discogiro ...for me, there's nothing better on a Sunday!
Nightlife Guide
Where to enjoy the evening and early morning delights of Swindon...