T-Rex Rock Swindon MECA
Mike Buss reviews the T-Rex & Boomtown Rats gig at MECA, Swindon
This weekend (Saturday 28 January) saw legendary band T-Rex, supported by Boomtown Rats, perform at the Swindon MECA.
The venue in Regent Circus has recently started bringing in some well-known acts to Swindon, from Comedy to Live music, and this weekend was no exception.
The night kicked off to a great start, with Boomtown Rats warming up the crowd of over 500 people, playing many of their greatest hits for over an hour, including 'Like Clockwork', 'Someone's Looking At You' and finishing off with 'I Donít Like Mondays'.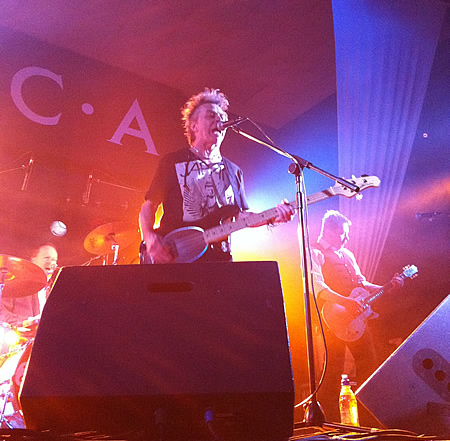 After a short interval came T-Rex, giving a performance that rocked Swindon MECA through the roof!
The band, made up of Paul Fenton on drums, Graham Oliver on guitar, Dave Major on keyboard, Tony Allday on bass guitar and finally Linda Dawson on backing vocals, brought the house down when they got the crowd singing along - sounding like they were 5000 strong!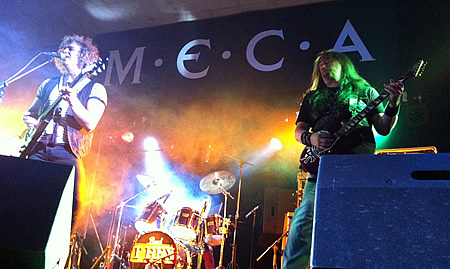 T-Rex giving a storming performance
A night of live music to remember, helped by the great acoustics of the venue. I'm sure bigger things are about to happen at MECA, and it wonít be long before more and more big-name acts choose to perform there.
Photos and review by Mike Buss - please visit his website via the link below for more information.