Date added: 23 August 2016
Wheels Of Steel Review
Our mum about town Kelly Jobanputra checks out the recent classic car show at Wroughton
Wheels of Steel and South West Central Dubs Classic Car Show
Review by Kelly Jobanputra

Whether you are in to your cars or not, the Wheels of Steel and South Central Dubs classic car show on Saturday (20th August) was a truly entertaining day for the whole family.

The event, which happened at the Swindon Karting Arena, started at noon and despite the somewhat questionable weather, around 30 classic cars were there on display and around 600 people made the effort to come.

It was all in aid of the local charity called Swindon Rockets Powerchair Football Club, to enable them to compete in the National Powerchair Football League. A really worth while cause that proves disability does not have to hold you back from what you want to do.

The cars on show included 11 Classic Minis, 20 cars from High-Definition Autos, a Ford GT40, 1962 VW Split Screen Camper van, 1967 VW Split Screen Camper Van and a model Ford T Bucket.

High-Definition Autos also donated a prize for 'best in show' and the winner was a 1957 Step Side Chevy Pickup owned by Michael Nash.

Other things that happened during the event, which went on until around 11pm, included a tombola stall, silent auction, hog roast, sweet stall and a mini fairground for children.

A real highlight of the day for the adults, was the inflatable pub and it proved to be a godsend when the heavens opened at certain points in the day - especially in the evening.


At around 8pm until 11pm, a tribute band called the Birmingham Blues Brothers did a set under the marquee and had everyone laughing with their version of 'stand by your man' and their comical horse riding action across the stage with a chair.

As well as covering lots of other well known tracks, such as hits by the Commitments, they also sang all of the expected Blues Brothers numbers.

So far the count for donations on the day has reached over £530 but more money is still coming in.

This really was a fun day for all the family and you could feel the vibe of how close this particular car community is. People were there to have a good time and raise much needed proceeds whilst they were at it.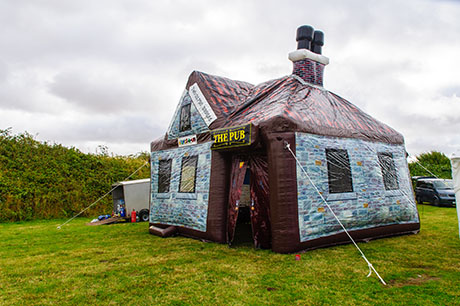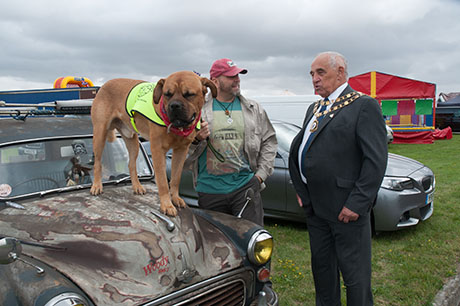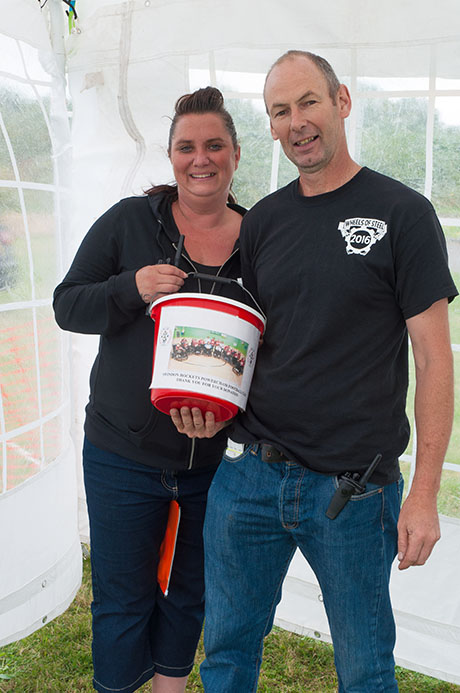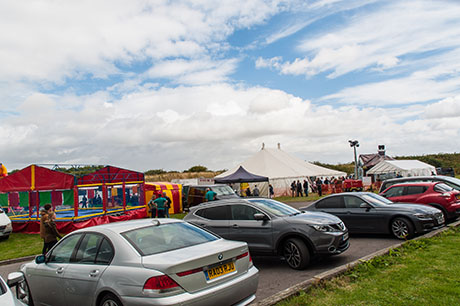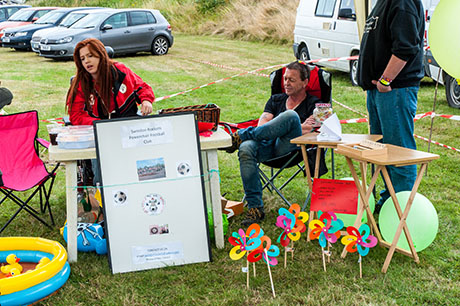 Pictures by Raymond Morrison