Live music and entertainment venue in Regent Circus...

Address: Regent Circus, Swindon, SN1 1PR
Website: http://www.mecaswindon.co...
Bam Bam v The Menace
Swindon grudge fight tops the bill at white collar boxing at MECA - WIN TICKETS
They'll be no love lost at MECA on 28 April when Dave 'Bam Bam' Gregory meets Dennis 'The Menace' Jones in the ring on a night of white collar boxing.
The two local fighters top the bill as part of an eight-bout evening organised by Neilson Promotions.
And former heavyweight legend Eddie Neilson, who trains both boxers, believes it's the perfect match-up.
"It'll be explosive, there's no doubt about that," Neilson said at the press conference that launched the night.
"Both have incredible self-belief that'll they win, and both are in great shape. It's the perfect recipe for a great fight."
Video courtesy of Infinite 8 Productions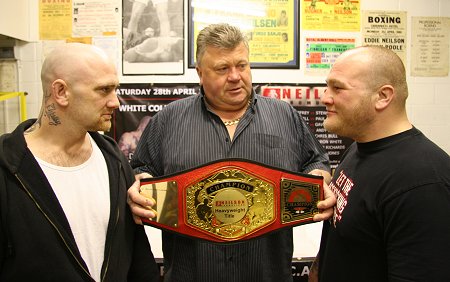 Dave 'Bam Bam' Gregory (l), Eddie Neilson &
Dennis 'The Menace' Jones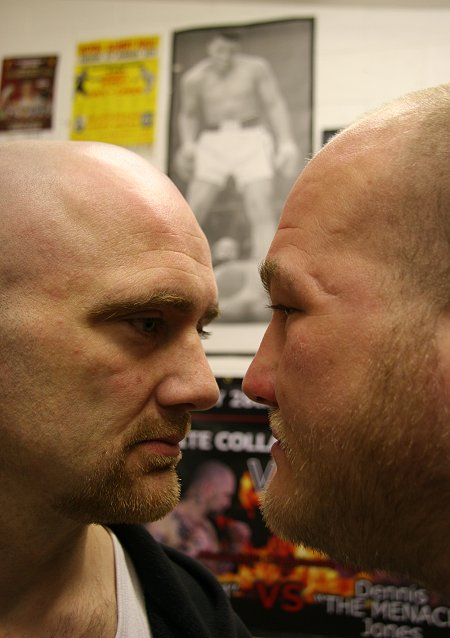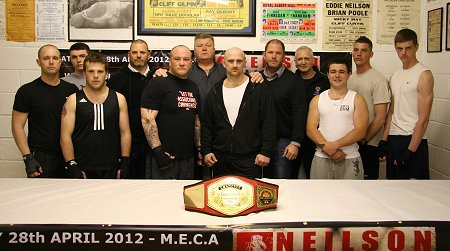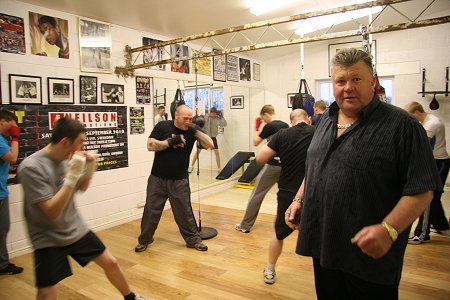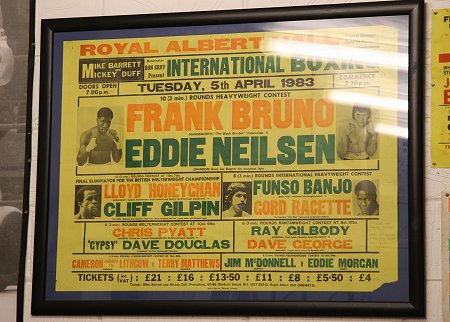 World Champion special guest
Special guest "Terrible" Tim Witherspoon - 2x former WBC/WBA World Heavyweight Champion of the World - will be watching the various fights, bringing boxing history to Swindon.
Tickets for the event cost £20, or £40 for VIP which includes entrance to the balcony, buffet and after-party until late.
For your chance to win
two VIP tickets
to the White Collar boxing night at MECA on Saturday 28 April, all you have to do is answer the simple question below:
Which two boxers fought the
1. Nigel Benn & Chris Eubank
2. Muhammed Ali & George Foreman
3. Dave Boy Green & Ricky Porter
Day
Date
Time
Cox Shows What He's Made Of
Swindon-boxer denied world title by George Groves in epic four rounds at Wembley - WATCH VIDEO

15 October 2017

George Groves in Swindon
World Title Contender packs a punch at The Sun in aid of Sebastian Murtough - PHOTOS + SWTV INTERVIEW

01 March 2014

Ready To Rumble!
Cox & Royer come face-to-face ahead of this weekend's big Oasis clash...

14 June 2013

Cox Comeback
Swindon boxer ready for ring return at Oasis on 15 JUNE - SWTV INTERVIEW + PRESS CONFERENCE

12 April 2013

Ant & Dec-ked!
TV stars and former world-champs enjoy white collar boxing at MECA - SEE GALLERY

03 May 2012

Scrappers Gym
VIDEO: Getting fit in Swindon. We visit Scrappers Community Gym in Westmead...

Festive Knockout!
Boxing day comes early at MECA Swindon - REPORT & GALLERY...

17 December 2011

Title Fight Tops Bill
Wiltshire boxer Nick Blackwell defends his English middleweight belt at M.E.C.A - 05 MARCH...

17 January 2011

Semi Pro Fight Night
Sean Mulvihill crowned Heavyweight champion of the Neilson Promotions fight night...

13 September 2010

Go on, give it some!
White collar fight night at Liquid & Envy in Swindon - SEE GALLERY...

07 April 2010

Knock-out success
White Collar Boxing evening raises money for charity...

19 October 2009

Fancy some?
We grab a word with boxing legend Nigel Benn in Swindon on fights - and faith.... watch interview...

Ready to rumble
We interview Jamie Cox and Marlon Reid before tomorrow's fight at the Oasis...

Easy win for Cox
KO in the second for Swindon boxer - WATCH VIDEO INTERVIEW....

07 December 2008

Packing a punch
Legendary heavyweights reunite at Swindon sporting dinner...

Jamie Cox
Swindon's gold medal-winning boxing hero...