Live theatre and performance venue...

Address: Theatre Square, Swindon, SN1 1QN
Phone: 01793 524481
Website: https://swindontheatres.c...
Cirque de Glace
Wyvern transformed for ice spectacular
At first glance you'd think these pictures were from the Link Centre.
But no, we took them today at the Wyvern Theatre, where performers will be literally dancing on ice this week.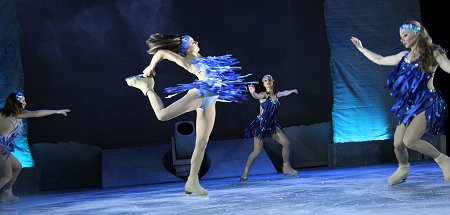 Cirque de Glace at the Wyvern
A show that sees Cirque de Glace joining forces with the Russian Ice Stars to mix aerial acrobatics and extraordinary circus performances.
It took a total of 14 tonnes of ice and 10 miles of pipework to make the rink on stage.
Wed: 7.30pm
Thur: 2.30pm and 7.30pm
Fri: 7.30pm
Sat: 2.30pm and 7.30pm
Sun: 2.30pm
Please see The Wyvern Theatre website for more information.
Cirque de Glace at the Wyvern
Day
Date
Time