Address: Moormead Road, Wroughton, Swindon, SN4 9BY
Phone: 01793 815 142
Website: http://www.prospect-hospi...
Fancy a peak?
A unique chance to look round two private gardens in Old Town - THIS SUNDAY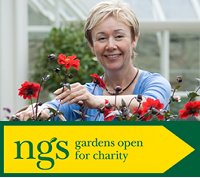 Open gardens in Old Town:
The Open Gardens programme offers a rare opportunity to discover the secrets of hidden and private gardens in our community not usually open to the public.
And on
Sunday 08 August
, two householders will be opening their gardens in Old Town in aid of the Prospect Hospice.
The first garden, of Mr and Mrs Handy at 8 Westlecot Road, is set in two distinctive areas, with a stunning lawn, wall climbing wisteria and flowers.
The Quarries

Visitors will then be directed down the lane to 10, The Quarries, Old Town, the home of Carol Gibbon and her partner Danny, who have cultivated a variety of garden themed `rooms' including Mediterranean and Japanese, two secret walks, a folly and a wildlife pond.
Day
Date
Time
SUN
08/08/2010
11:00 - 16:00