Indoor soft play adventure centre. Available for parties, open 7 days a week...

Address: Spectrum, Mead Way, Swindon, SN5 7UT
Phone: 01793 524646
Website: http://www.kidzabout.com
Baby Boutique Day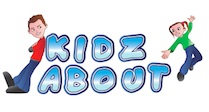 Kidz About are inviting Parents & Carers with totz aged 0-4yrs over to their NEW Building to enjoy a Baby & Totz Boutique Day!
When:
Tuesday 04 October, 10.00am - 2.00pm
Admission:
Tickets are £3.00 per Adult and Baby (additional adults will be charged at 75p, additional babies at £3) and can be purchased from Kidz About Cafe, or by calling 01793 524646.
The event will feature local businesses showcasing their services and products such as:
Cast & Present Personalised Craft & Silver products
Bednobs & Broomsticks
Baby Massage
FizZybobs
Small Print
Truly Madly Baby
Stroll-a-Size
Usborne Books
Golden Time Toys
Blossom Barn
Glorious Cups
Pampered Chef Consultant Workshops
Jamie at Home
Arbonne
and much more!
Plus FREE taster sessions from the likes of Zumba-tonic Fitness, Baby Massage, Esprit-gymnastics and Sign & Sign.
The first 100 tickets sold will receive an
exclusive FREE Goodie Bag
on the day, kindly supplied by Basepoint Business Centre which will be packed with goodies and discounts from local businesses on the Industrial Estate.
A raffle will be held, with all proceeds going to the Swindon Great Western Birthing Centre. For more information on this fantastic cause, please click
here
.
At Kidz About, parents can enjoy a clean, padded, colourful baby area complete with Baby Bouncer Chairs, Baby Gyms, Activity Centres and more.
The Toddler Area provides an enclosed and padded play area for totz under the age of 4years (or 3ft, whichever comes first). With 2 levels of Climbing Frame, 2 Slides, Rocking Horses, Wall Puzzles, Magic Juggler, Building Blocks, over-sized Playball and a NEW Car Track
There's plenty to keep kidz entertained and developing!
For any further information on this event, please contact Kidz About on 01793 524646.
Day
Date
Time