Theatre, cafe and library in Old Town...

Address: Devizes Road, Old Town, Swindon
Phone: 01793 614837
Website: https://swindontheatres.c...
Gabby Young and Other Animals
Rescheduled from October, the talented young musician from Wiltshire brings her 8-piece band and global sound to Swindon.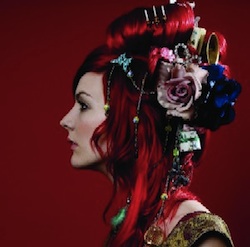 Her avant-garde fusion of
globally influenced folk
combines
Balkan brass, jazz and swing
in an aural antiques shop from the future… to produce what has been affectionately dubbed "Circus Swing" by those who realise there is no existing genre to encompass Young's sound.
Gabby's unique perspective of the world around her is inspired as much by imagination as real events, but when thyroid cancer threatened to take her classically trained voice at the age of 22, she got serious about recording her stories.
Using her recovery time to pen her melodies Gabby took in global influences to fuel her heartfelt emotion which shines through her beautifully haunting songs.
In 2008 Gabby formed the 8-piece band 'Other Animals' who complete the magical musical fairground seen today.
Supported by Holmes Music
Tickets:
£13.00
Please follow the link below to the Arts Centre website for any further information.
Day
Date
Time