Trout Inn at Lechlade, The:


Address: St. John's Bridge, Faringdon Road, Lechlade, GL7 3HA
Phone: 01367 252313
Website: http://www.thetroutinn.co...
Live Music at The Trout Inn
Join The Trout Inn for a night of relaxed Jazz, Folk or something completely different...
Most gigs are FREE and in the main bar, where pub food is served.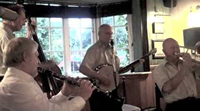 Po Boys in action
8:00-11:00pm
Playing all the favourites you know so well
8:30-11:00pm
Fabulous songs from the golden age of Jazz
8:30-11:00pm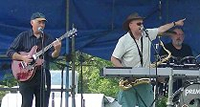 Beer & live music,
what could be better?
All-day music & beer festival
TBC
Julie sings the Great American Songbook
8:30-11:00pm
Riverfolk in the Creel Bar
8:30-11:00pm
For more information, please contact The Trout Inn via the link below.
Day
Date
Time
Jazz in Swindon
LIVE MUSIC: Our regular gig guide in tribute to Swindon's king of all things jazz, the late Dave Knight...