Theatre, cafe and library in Old Town...

Address: Devizes Road, Old Town, Swindon
Phone: 01793 614837
Website: https://swindontheatres.c...
First Step for New Business Ideas
Positive start to Real Business Club for start-ups in Swindon
The first workshop of the Real Business Club was declared 'hugely beneficial' by those who attended on the day.
The next meeting (17 Feb) revolves around 'Focus On Customers'.
Focusing entirely on those interested in setting up their own business, the Club offers free advice and a chance to talk through ideas with experts and people who have already started trading and kept running.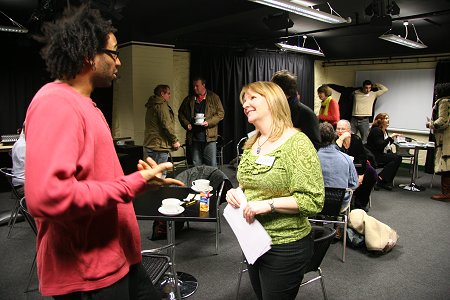 The Real Business Club in Swindon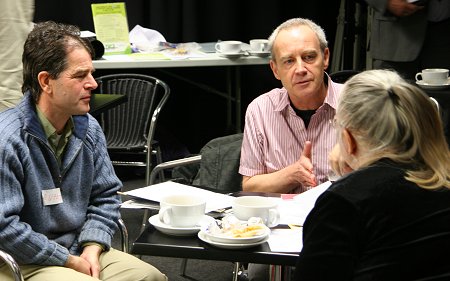 The club meets on the 3rd Friday of the month, with this initial workshop concentrating on the subject of making the first important step - actually understanding what's involved in turning an idea into a proper business.
"Extremely beneficial is how I would describe the day," commented Steve Smith from Swindon, who is in the process of setting up a consultancy business after recently being made redundant.
"I have a lot of knowledge and experience from my previous work and came here to learn how I can make a business out of that.
"It's been a great opportunity to get together with like-minded people and share ideas. Everyone has been encouraged to particpate and I found that very helpful. I'll definitely be returning next month.
"The verbal feedback has been very positive," said Isobel King, who alongside Kate Lole from the Real Business Club run the Swindon meetings.
"There was a real buzz in the room, with the people here all showing the commitment you need to succeed when starting out on your own."
The next meeting of the Real Business Club is on Friday 20 January at the Wyvern Theatre. Details below.
Focus on Customers
Swindon Arts Centre
Focus on Finance
Swindon Arts Centre
Day
Date
Time