Vibrant pub situated in the town centre...

Address: 73 Commercial Road, Swindon, SN1 5NX
Phone: 01793 534238
Website: http://www.therolleston.c...
Swindon Shuffle 2012
The biggest celebration of unsigned local bands in the area is BACK!
The Swindon Shuffle returns in August 2012 for another 3 days and nights of the best unsigned talent, showcasing an array of musical genres and fantastic entertainment at the best music venues in the area.

It's a vital outlet for our best unsigned bands and musicians to be heard by live music fans and have their chance to shine!

We met up with Ed Dyer from Swindon Shuffle as part of The Swindon Show to get an idea of what's on offer this year...
We also spoke to The Bateleurs, who are performing at the Swindon Shuffle for 2012 to find out more...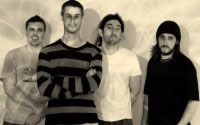 The Shudders
7-11pm, free entry
The Shudders
Skiddy
7-11pm, free entry
Buswell
Bateleurs
Peasant's King
Charlie Bath
Mammoth & The Drum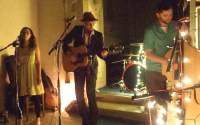 Good Things Happen
In Bad Towns
8-11pm, free entry
Good Things Happen In Bad Towns

7-11pm, free entry
Snaggletooth UK
White Knuckle Bride
Burnthru
The Porn Issue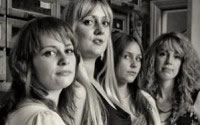 Matilda
7-11pm, free entry
Emily & The Dogs
Matilda
12-7pm, free entry
Nudybronque
Super Squarecloud
Adepto Futui
The Labradors
Billyjon
Ian Doeser

Street Orphans
6-11pm, free entry
TBC
Street Orphans
Old Colours
Darwin Republic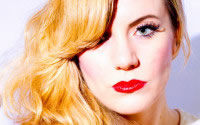 Alice Offley
12-7pm, free entry
Alice Offley
Browfort
Black Hats
The Racket
SkyBurnsRed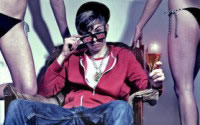 Chip Daddy
The Starkers
Salute The Magpie
The Light Grenades
2 Sick Monkeys
Chip Daddy
Mr Hello & His Honesty Club

Russian Blue
We speak to the organisers...
Josh Adams grabbed a quick interview with organiser Sarah Henderson to find out a little more on Swindon Shuffle's history...
J: Hey Sarah, so for all of those who don't know, what is Swindon Shuffle?
S: It's a 3-day live music event across several venues in the town centre, featuring the best unsigned talent in the area – there's something for everyone, from acoustic to heavy rock to ska, pop and alternative!
It's considered to be a vital outlet for fresh new music and is now a well-established event. Spanning the whole weekend – Friday, Saturday and Sunday nights, in the best venues – The Beehive, The Rolleston, Riffs, The Furnace, 12 Bar and even Piri Piri, you can guarantee you'll hear some mighty fine upcoming and established local artists and bands!
J: This year is the event's 6th anniversary - how did it all get started?
S: Like many great concepts, it all stemmed from a chat over some beers in the pub! A group of us were really into live music, most were or had been in bands and were always going to – or playing at – local venues.
We just decided it would be good to make a weekend of live music happen – there is a lot of talent out there, enough to make a 3-day festival possible, so with a lot of hard graft, good will, sleepless nights and belief from the venues, the bands and the crew, the first Shuffle happened in 2007, and was a great success!
J: Being part of something like this, have you noticed a positive change in Swindon's music scene in that time?
S: There does seem to be a real camaraderie in the Swindon music scene these days. Pretty much all the bands and artists look out for each other and support one another – there is a thriving scene in the area, and with Promoters like Green Man Music working all year to bring the best unsigned live music to the people of Swindon it has definitely given upcoming artists a lift.
There are loads of gigs every week and it's brilliant to see them given a chance to show what they can do.
J: The Tapas Piri Piri Bar in Havelock Street is joining you for the first time this year, what's happening there?
S: Well, in keeping with their slightly bohemian nature there's a really eclectic mix of music. There is everything from Buddhist chant and chilled Folk, to Samba and Funk all interspersed with World Music DJs.
If the thought of standing up in a venue watching music in the usual way doesn't appeal, this session is for you! Grab some yummy Tapas, open a bottle of wine and surround yourself with music in a more intimate environment.
J: Is there any way music enthusiasts in the town can get involved?
S: We like to think of the Shuffle as the "annual works outing" for the Swindon music scene, where everyone comes together, bands, punters, promoters, music shops, journalists, sound engineers, venue owners etc to celebrate what a great music scene we have!
We'll need a few volunteers over the weekend to help out behind-the-scenes...contact us on via our Facebook page or the Website if you'd like to help! The other way to get involved is to come along to the Shuffle and see for yourself the depth and breadth of local unsigned music this town has to offer!
Finally, if you were going to describe the weekend in three words, what would they be?
Live, Local, Unmissable!
Interview conducted by Josh Adams
For more information please visit the Swindon Shuffle website via the link below.
Day
Date
Time