Swindon's biggest shopping centre...

Address: The Management Suite, 29a The Plaza, Swindon, SN1 1LF
Phone: 01793 525857
Website: http://www.thebrunel.co.u...
Food & Home Show at The Brunel
Celebrity chef James Martin cooks up a treat in Swindon! + DIY workshops and more!
Tuesday 02 - Friday 05 April
Connoisseurs of gastronomic cuisine were treated to a sensuous feast today (04 April) when TV celebrity chef James Martin displayed his culinary skills at a series of cookery demonstrations in the Brunel Shopping Centre
Appreciative fans of fine food flocked to the venue to see James in action.
The event was the highlight of an ambitious four-day programme designed to give a further boost to the Centre as a favourite shopping venue.
Kerry Hunter, marketing supervisor at the Brunel Centre, said: "We're really excited that James Martin came to the Centre. We expected it to be a great day and he didn't disappoint!"
James Martin at The Brunel
Thursday 04 April 2013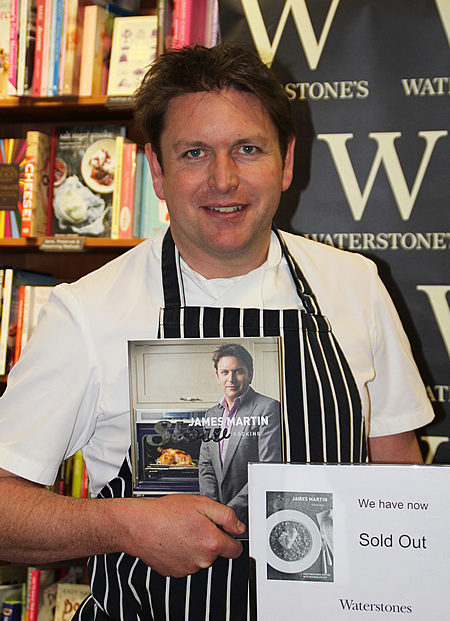 Pictures
© Swindonweb
Budget-busting DIY Skills
An early introduction to budget-busting DIY skills is on offer to children between the ages of 7 and 11 as part of the four-day Food and Home show being hosted at the shopping centre.

The free 'You can Do It' DIY workshops for children will be held from 10am to 4pm from
Tuesday 02 April to Friday 05 April
in the Brunel Arcade. They will be shown how to use tools such as a power drill and a screwdriver by experienced staff from B&Q.
Other shoppers of all ages are not being forgotten. They will be welcomed to a wide range of entertaining and informative events. Food demonstrations and tastings will include presentations by chefs from Colleys Restaurant in Lechlade and the De Vere Village hotel whilst the Sainsbury's Try Team will be showing shoppers how to make family-friendly healthy meals.

Inspired by the experts, children will have another opportunity to try their skills on
Friday 05 April
, between 10am and 4pm next to Sainsburys, when they can have a go at decorating biscuits.
For more information please contact The Brunel via the link below.
Day
Date
Time
Flour Festival At The Brunel
Fabulous Baker Bros Tom Herbert cooks up a treat as celebrity chefs, home & garden take centre stage - PICS & VIDEO

03 May 2014